Happy Wednesday everyone! We've already come to the middle of another week and it's time for another Top 5 Wednesday. This week's topic is the top 5 books on your TBR. Now, I'm not exactly stating what's on top of my TBR (that would spoil some of my January book haul fun) so these are mainly library items and personal books that are at the top to read/listen to as soon as the deadlines are done. And these ones are in order this time, so let's go!
1. Undying (Unearthed #2)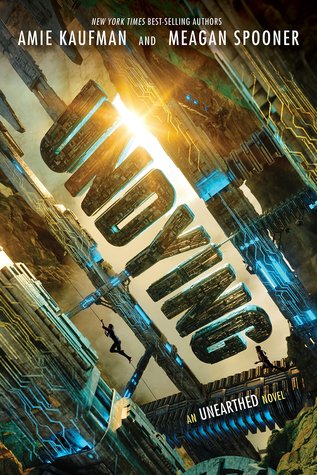 I have the audio book for this bad boy ready to go as soon as I finish my current one. This is the sequel to Unearthed and also ends this duology so I'm so so excited to finally see how this series ends. Plus the audio book is narrated by the amazingly talented Alex McKenna and Steve West, so if you love YA audio books, don't miss out on this series!
2. My Plain Jane (The Lady Janies #2)
This is a library audio book that came in recently and I can't wait to try this one after Undying. While I couldn't really get into My Lady Jane, this one sounds more fun with it being a kind of spoof and re-imagining of Jane Eyre. I've heard this second book is fun and creative so I'm keeping my fingers crossed that I enjoy this one.
3. Imprison the Sky (Elementae #2)
This just released this week and I've been waiting for this sequel/companion to Reign the Earth which was one of my favorite new releases of last year. I'm still curious of how the story threads from book one will show up here and where the series will go. The early reviews I have seen keep expressing how romantic and fantastic this sequel is so I'm waiting for my library copy!
4. Stain
This is another new release that came out this month and I've been waiting to see how this Gothic retelling of The Princess and the Pea will play out. Early reviews that came out were really solid and I still really enjoyed her previous YA novel Roseblood. So this book is sitting on my table, waiting to be read 🙂
5. A Curse So Dark and Lonely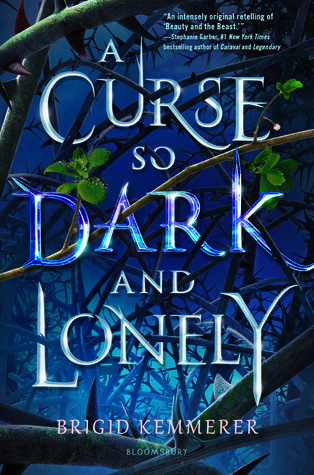 Oh man this highly anticipated book is almost out! After hearing such high praise of this upcoming contemporary/fantasy book, as well as knowing that there will be at least one sequel, I need this in my hands! If my library copy takes too long to come in, then I'll just go find the nearest bookstore and buy it lol :p I'm with so many people that have this on the top of their radar. I hope it's everything and more 🙂
What's at the top of your TBR? If you've read this, did you enjoy them?