It's that time of the month again to share the book haul from the previous month 🙂 Trust me when I say that January was quite the crazy and epic book haul. I got some great things this month in various formats that I couldn't be happier. There is a change to my haul that I'll talk about later. Plus, I'm adding 3 books from December that I missed because it happens 😀 
December Books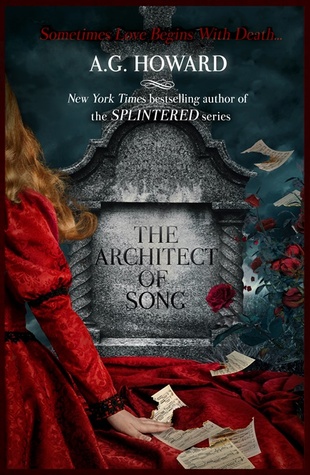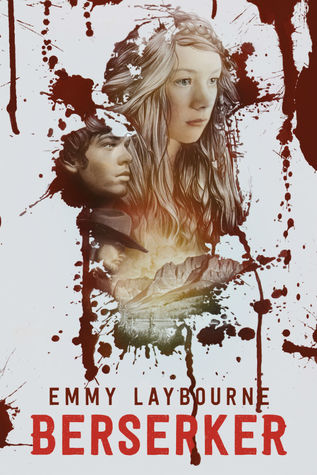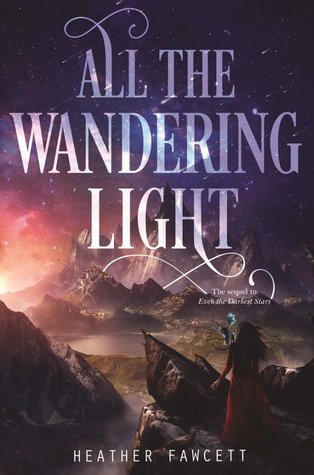 The Architect of Song (Haunted Hearts Legacy #1): I bought this on my Kindle for a cheap price, since Stain was close to coming out and I just wanted another book by her to have on my TBR. This is the first book in her supernatural, historical new adult series and I've seen good reviews for this book so I hope it's good. I normally don't read NA at all due to sexual content but I've heard that this book doesn't have much of that.
Berserker #1: This was another Kindle purchase for a low price. This is either Norse inspired or Norse based (can't remember which) but this about Hanne who has the berserker power within her and she's trying to protect her siblings. That's all I really want to know. I've also heard good things from the few reviews I've read so I'm hopeful.
All the Wandering Light (Even the Darkest Stars #2): I bought this on release day in order to not only support the author, but I really wanted to own the entire duology to marathon it. Both of these covers are SO pretty so I'm glad to own the whole series.
January Book Haul (Physical and NetGalley)
Stain by A.G. Howard: I went to a local bookstore since she was coming and I go to meet her! She is one of the sweetest people ever and I loved meeting her and talking to her. This is her newest YA book that's a Gothic retelling/re-imagining of The Princess and the Pea. I really enjoyed her previous novel Roseblood so I'm beyond excited for this one.
The Gilded Wolves by Roshani Chokshi: I got the library copy of this book AND the audio book! I was beyond excited, like almost every other person, for this upcoming book. The library copy was good to have to use for my review for reference and there's also little puzzles in the print format that were fun to look at. This book was awesome 😀
A Curse So Dark and Lonely by Brigid Kemmerer: I was like many people and bought this on release day just last week because I couldn't wait. This is a really hyped new release that's a Beauty and the Beast retelling and so many of my blogger friends here loved it 🙂 you guys fueled my desire to buy it immediately and I love it!
The Antidote by Shelley Sackier: I got this from the publicist Megan Beatie at the very end of the month in a surprise package! I had gotten a couple books from her before and I had no idea this was coming! This is out now (came out Feb. 5th) and it's about a girl whose trying to find a cure for her best friend whose sick, but she has secret forbidden magic. I didn't hear any early buzz about this, but it sounds fun so I'm going to try and read it this month!
The Raven's Tale by Cat Winters: THIS IS THE BEST BOOK OF THIS ENTIRE HAUL! I did a book mail post in January and this is basically the book mail of my entire blogging existence. I got this from Cat herself and I will doing a buddy read for this book this month! Cat Winters is a top favorite author for me and this upcoming beauty is all about Edgar Allen Poe in his teen years and the Muse named Lenore that he meets. My soul is ready 😀
Spectacle by Jodie Lynn Zdrok: I got this ARC from the #arcsfortrade page on Twitter and swapped with another person. This is coming out on the 12th of this month and this is set in 1887 Paris about a female journalist who writes columns for the Paris morgues when she gets visions of women being killed from the killer's perspective. Say what?! Many of my blogging friends here also have loved this book and they put this book on my radar. I hear it's awesome and this will hopefully be another read this month!
House of Salt and Sorrows by Erin A. Craig: I mentioned this upcoming YA novel in a couple of blog posts 🙂 I actually emailed the publisher for an ARC and since the lady said that NetGalley was the soonest method for me to read it, so I said yes. I was over the moon to get approved for a copy 😀 This is retelling of the Twelve Dancing Princesses fairy tale but also set in an island fantasy world. This is about a family of twelve siblings and one of them has recently died when the book starts. Our protagonist Annaleigh feels like there's something more behind her sister's murders and when they start going to balls at night and she starts getting frightening visions, Annaleigh wonders if one of her sisters will be next. My review for this book is coming up on Monday so stay tuned really soon for that!
Spin the Dawn (The Blood of Stars #1) by Elizabeth Lim: I GOT AN ARC OF THIS BOOK! I had heard about this book on Twitter through several anticipated releases lists so I immediately requested it when I saw it. I squealed when I saw that I got approved. This is about a girl who wants to be the best tailor, but disguises herself as a boy to go to court to help her ailing father. But there are several other people vying for this tailor position and there is the task with sewing three magical gowns with the laughter of the sun, blood of the stars and tears of the moon. This seriously sounds so original and exciting and I plan to start this very soon. It's not out until July but I can't wait anymore 😀
Blood Heir #1 by Amelie Wen Zhao (not pictured): I did get an E-ARC of this book when the glitch happened on NetGalley. But now that the book has been pulled from publication, I have decided to not review it right now. Not only do I want a fan a fire that's way too hot right now, but knowing that she will publish it in the future, I will wait until the revised copy is out. I personally don't think the book needed to be pulled from publication, but it is the author's choice. I just don't think that reviewing a book that's not going to be published yet is going to help at all. I'm still going to anticipate the book, but I want to be in the right head space to read it and not have the controversy surrounding it.
Audio Books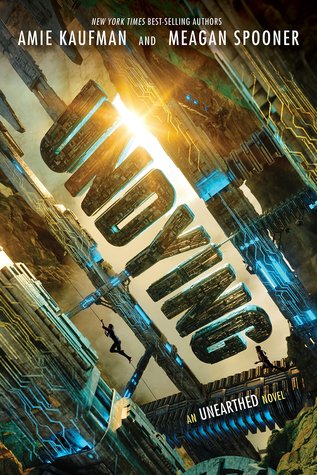 Imprison the Sky (Elementae #2): I had heard a sample of the narrator on Audible when this came out and I really liked her voice. I was really excited for this book, but couldn't get an ARC before the release date. This follows a different character who has air abilities and I am hoping that threads from book one will show up. But I'm so happy to have the audio for this 🙂
Undying (Unearthed #2): I pre-ordered this audio book on Audible and it came on release day. I loved the first book so much and I've been anxiously waiting to see how this series ends. I am currently listening to it right now and despite the ongoing audio book slump, I will push through to see the fate of Jules and Amelia 🙂
That's the book haul for this month! There's amazing stuff in here that I already have read or just started so like I said, I couldn't be happier. I am bummed about Blood Heir but I will wait until the major argument dies down and the updated book comes out a later time. But I hope you guys liked this haul and tell me what you got in January in the comments 🙂