It's really weird that the first month of 2019 is over! It's that time again for all of us to share what we read 🙂 January was a good reading month to start the year. I was doing really well at reading larger chunks of the books I read each time I sat down to read. I wasn't great at that last year, so I'm glad it took me less time to finish a few books quicker than before. While I'm sadly still in an audio book slump, I'm seriously hoping it will go away soon. But here's what I read this month, what I almost finished and my TBR for this month.
Total Books Read: 5
ARCs: 4
Physical Books: 1
E-Books: 3
Audio Books: 1
Read from January 3rd-5th
Rating: 1.5-2 stars
The first book I read this year wasn't a good one guys. I got this on NetGalley not long after requesting it and I was curious of what a dystopian/labyrinth story would be like. In the nicest way I can say, it was: an utterly forgettable and bland mess. I didn't really enjoy this book and it was a bummer to start the year like this. This is about a girl who lives in a town that's surrounded by a labyrinth. As you can probably guess, she's treated terribly and when her friend disappears into the labyrinth, she ventures inside and falls for the supposed monster guy in the labyrinth. I was at least hoping that the actual traps in the winy labyrinth would be interesting, but each "trial" was over in less than 2 pages. It ended up being an idea that vastly underused and a poorly developed "dystopain" world.
Mini ARC Review: The Red Labyrinth
Started from January 6th-9th
Rating: 4 stars
I won an ARC of this book through an Instagram giveaway and I squealed like a fangirl when I found out I had won a copy. I had heard so much buzz about this book and knowing it was set during the French Revolution and also had magic, I knew it was going to be fun. This book was really good! Set in 1789, Camille is using magic to disguise herself as a noble in order to get enough money to help her and her sister from being homeless after their useless excuse of an older brother steals what minimal money they had. But when she falls for a young inventor and gets caught up in the enticing court intrigue, as the revolution starts to creep up, she begins to question what she really wants. While I do admit that Camille isn't my favorite protagonist and her decisions did drive a little crazy, along with not quite enough romance for me and a little slow plot, this is a very strong debut. The world of Paris is bright and gilded and the use of French words made learn a lot as well. Lazare is such a wonderful guy that struggles with his half Indian heritage and the romance between him and Camille was really sweet. I also loved many of the side characters. This is the best novel from Flatiron Books so far 🙂
Enchantée ARC Review: A Magical Journey to Paris
Read January 9th & 10th
Rating: 5 stars
Oh man this was my first 5 star read of the year and I loved this book so much! I got a surprise approval from the publisher to read it on Netgalley and I read this book in 2 sittings! That never happens; this book completely sucked me in with its mystery, meaningful themes and gorgeous writing. This is about Milla, a lonely girl whose only known her home and parents in the small village. But there's whispers in this town that if a girl misbehaves, they're at risk of the Demon possessing them. Then a new girl named Iris moves into the neighbor's house next to Milla and both girls become friends. Then Iris gets possessed and Milla starts having snakes grow in her hair and she wonders what she's turning into. I just fell deep into this short book and it gave me vibes of the movie The Village in the best way and I loved seeing the inspirations of the Medusa myth. I can't recommend this book enough.
Five Reasons to Read The Cold Is In Her Bones
Read from January 23rd-27th
Rating: 3 stars
I read this for the Jean Book Nerd blog tour for this book and this was my first official book I had read by Kristen Simmons. It's a play on the myth of Odin and his Valkyries but in a contemporary setting with a private school for con artists. Brynn Hilder is a girl from a poor neighborhood who has dreams of college but stumbles into an initiation that will get her into Vale Academy. As she joins the school and is tasked with learning secrets that a senator's son might have, she starts going down a twisty spiral of secrets. I ended up liking the book okay but it was disappointing in a few ways. My review is coming up on February 16th after the blog tour is over, so stay tuned for my official thoughts then!
Listened to from January 17th-28th
Rating: 5 stars
So I originally got a physical library copy of this book, but then found the audio book on Audible after enjoying the sample I had listened to. So I listened to the book instead of reading it and loved every minute of it. This book does deserve the hype, with its fun ensemble cast, magic woven into history and really fun puzzles and treasure hunting. I was really happy that this book delivered for me, given my negative history with her other work. But Zofia and Enrique were my top favorite characters and the story was magical, deep in themes of culture, identity and colonialism and also the interesting twists along the way. I need the sequel so badly! Check out my review for my more coherent thoughts 🙂
Five Reasons to Listen to The Gilded Wolves
Almost Finished
Read 75% in January, Finished February 2nd
Listened to 2 hours in January, finish in Feburary
I was really close to finishing House of Salt and Sorrows, but when I kept getting sucked into a video game during the month of January, I only ended up reading 75%. But I finished earlier this month and my review is coming soon! Then, like I had mentioned earlier, even though I was really anticipating Undying, I got deeper into that audio book slump so I'll make sure I finish it this month, one way or another. I did love what I had listened to though 🙂
February TBR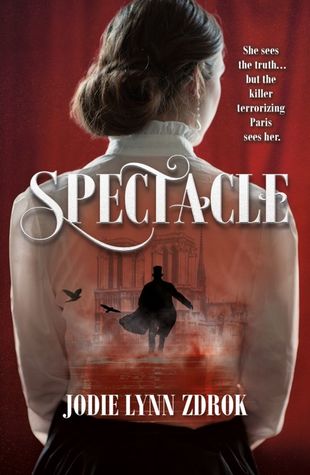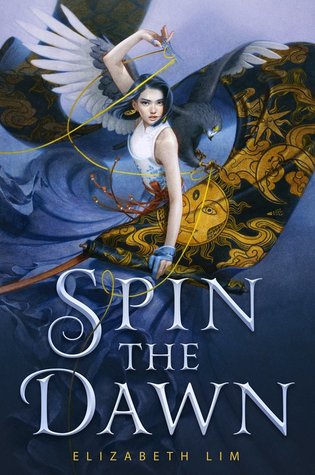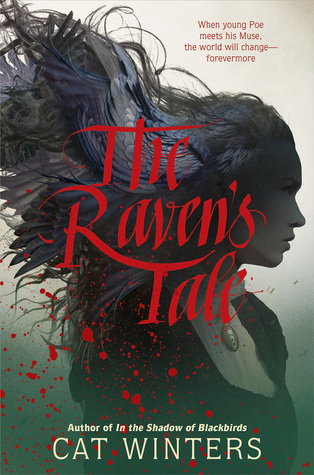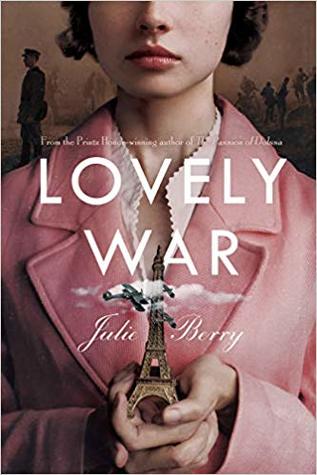 Spectacle by Jodie Lynn Zdrok: After hearing so many people like LaRonda and Kaya read and rave about this historical murder mystery book, I ended up an ARC from the #arcsfortrade on Twitter. I also have a library copy coming so I can from both of them. This is set in 1887 Paris about a young girl who writes for a morgue column in Paris when she gets horrible visions of women being murdered and investigates what's happening. I've heard its twisty and the author is such a wonderful person on social media so I'm excited to read the book and support her.
Spin the Dawn #1 by Elizabeth Lim: I got this from NetGalley and mentioned it in my recent book haul. This an Asian fantasy novel about a girl who disguises herself as a boy who goes to the royal palace and compete for a tailor position. Then there is a task to make three magical dresses that include qualities from the sun, moon and stars. I've heard good early buzz about this book and I can't wait to dive in this month.
The Raven's Tale by Cat Winters: *cue epic metal music* It's happening this month guys! I'm reading one of my TOP most anticipated releases of the year and it will be a buddy read with Ashley @ Falling Down the Book Hole. This will be my first buddy read and I'm excited to have another person to talk to about the book. I'm SO ready to read this book 😀
Stain by A.G. Howard: I had met this wonderful author last month and got it signed by her. I didn't get to it in January, so I'm really hoping to have enough time to read it this month. This is a Gothic YA fantasy inspired by The Princess and the Pea and it's a standalone too! I know it's about a girl who is incapable of speech or sound goes back to her kingdom to prove herself by doing trials to take back her kingdom. My blogger friends that have read this really enjoyed it so I'm very hopeful.
Dark of the West #1 by Joanna Hathaway: I've seen reviews for this book recently and the fact that it's set in a fantasy world and heavily inspired by WWII, this sounds so original and fascinating. While reviews have been a little mixed, I'm still very interested and I recently got the audio book from my library and started listening.
Lovely War by Julie Berry: So as of this posting, I have some exciting news: I am on the blog tour for this book with Penguin Teen!!! I got the news earlier this week and I'm so freaking excited 😀 I did get an ARC of this as well from the arcsfortrade pages, since someone didn't want it. This is another very top anticipated release of the whole year and I'm so honored to work with Penguin for the tour. I am currently reading it and my review will be coming on 2/25 so stay tuned!
Overall, I'm happy with the books I did finish in January. I read some a lot quicker than I thought and that's something I want to keep getting better at throughout the year. While I don't read a ton of books every month, I'm still hopeful to find some epic books this year. What books did you read in January? Have you read any of these? Let me know in the comments! 😀