Happy Wednesday everyone! I hope your week has been going well 🙂 The freaking snowmageddon finally found us where I live so I'm staying inside (except when shoveling the driveway) and avoiding the cold as much as possible. Today I wanted to do another Fun Bookish News installment. There's been fun title and cover reveals and all kinds of book stuff. While some of this might be a bit of older news, I still want to share it regardless. None of the books listed in their sections are in any order and if I list any publication dates, they are subject to change. Let's get going 🙂
Cover Reveals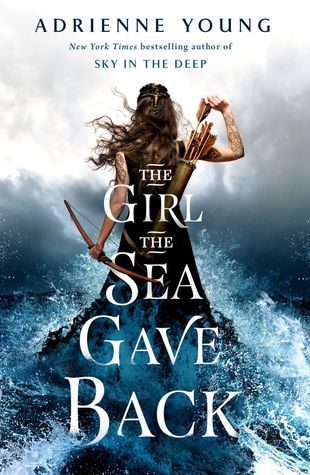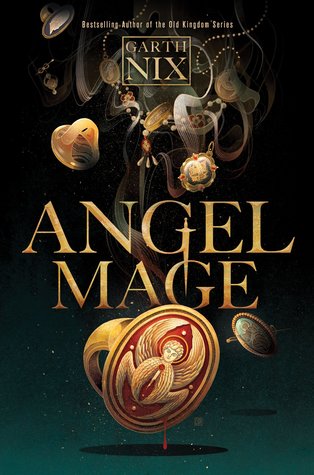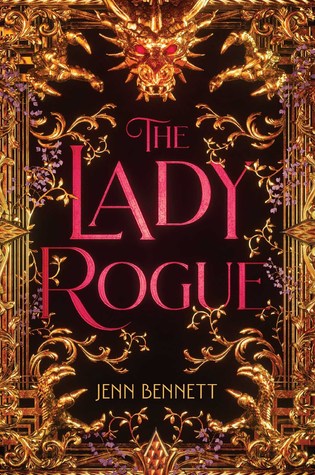 A Treason of Thorns by Laura E. Weymouth: I first saw this amazing cover drop over on Vicky that did a cover reveal with the author on Twitter. Seriously you guys, publishers are really speaking to my heart this year with covers and this is another amazing one added to the pile. This is a new standalone from the author of The Light Between Worlds and it's about a girl who returns to her home from exile to find that thorns are choking the home and try to save it. This is set to come out in September.
The Girl the Sea Gave Back by Adrienne Young: This beauty just got dropped today and man it's even more amazing than her debut novel! This is a companion novel to Sky in the Deep but follows a different character. This cover is everything with the water look and the way that the girl stands tall with authority just makes me want to read it even more. This is also set to release in September.
When She Reigns (Fallen Isles #3) by Jodi Meadows: While I still haven't started this series yet, I think these covers are genuine, colorful and eye catching. This is an island fantasy trilogy with dragon trafficking and a protagonist I've heard nothing but good things about. This series has spoke to me since the first one came out so it's time to dig in this year before the finale comes out in September (as well.)
Angel Mage by Garth Nix: I CAN DIE HAPPY NOW YOU GUYS! I've been waiting for more Garth Nix since Goldenhand released back in 2016. He is one of my top favorite authors and when this cover dropped earlier this month, I squealed like a trash fangirl. I love that the artwork is very similar (could even be the same artist) to the newer Old Kingdom covers. This follows a girl with angelic powers who wakes up from a long sleep after the Ash Plague devastated her people. I trust him with anything that he writes and I'm beyond happy that we'll get this book in October.
The Lady Rogue by Jenn Bennett: So I did mention when I reviewed Alex, Approximately that I wouldn't give this author another try. Well…this synopsis sunk its claws in me and I'm psyched for this book that I'll give her another chance. This is a book about a girl whose father was treasure hunter and her and her once lover go to Transylvania to find a ring belonging to Vlad the Implaer. Uhhh YES PLEASE! I love historical settings with treasure hunts and magical artifacts. I need this book to live up to expectations guys. It's due to come out in September (it's gonna be a hectic month for my wallet).
Serpent & Dove #1 by Shelby Mahurin: I've been following this author on Twitter since seeing a post about her novel and someone loved the synopsis. And why not?! It's a love story between a witch and witch hunter. What's not to love? This is a debut novel that I'm very excited for and the cover just speaks of a Gothic and possibly tragic love story. It's due for release in the beginning of September.
The Beautiful #1 by Renee Ahdieh: Now, while I admit that this cover is pretty dang cool, I'm NERVOUS for this book. We've all known that vampires have needed a comeback since the blasphemy of sparkling "vampires" (come on, they're fairies) that ruined the creature's name. I don't have a good record with this author, so I'll watch for early reviews and see if vampires do get a proper comeback. It's set to release in October.
Sea Witch Rising (Sea Witch #2) by Sarah Henning: I was really surprised to see this cover and title on Goodreads. I thought that Sea Witch was a standalone retelling. But I guess not. I like that the they kept the same look for the sequel's cover. While the first book does get mixed reviews, I'm willing to give it a chance knowing that a sequel is coming. A sequel can always mean more world building and more character depth so let's cross our fingers. It's set to come out in August.
Race to the Sun by Rebecca Roanhorse, Tristan Strong Punches a Hole in the Sky by Kwame Mballa and The Fire Keeper (The Storm Runner #2) by J.C. Cervantes: There was a good amount of cover and title reveals for more Rick Riordan Presents on Twitter 🙂 This imprint has really blown up in the last year which is fantastic and we have a Native American book coming as well as an African one and the sequel to The Storm Runner. I've been watching this imprint and I'm stoked to read all of these. They're set for October (Roanhorse), January 2020 (Mballa) and September 2019 (Cervantes).
Book Title Announcements
All of these sound so exciting! It's always awesome to hear about the title of the upcoming book in a series that you love! I especially loved the title reveal of This Vicious Cure because it's SO appropriate for the series conclusion, which has me quite scared lol. While these are still in development, we have snippets of what's come 🙂 It's still really early in the year so this is only the tip of the epic iceberg that is publishing this year 😀
What are you excited for this year? What do you think of these ones? Let's talk in the comments 😀