Happy March everyone! I think someone seriously kept pushing the fast forward button on February because before I knew it, it was over! But I do have to say that I'm proud of my reading in February because I was constantly reading. I was doing good at reading chunks of the various books nearly every day which is an improvement. I'm also working on my audio book slump and the one I've been listening to is helping. I'm not out of the woods yet but I do hope that I can get this freaking weird audio slump out of my life :p But I ended up liking pretty much everything I read this month which was also a surprise. I didn't get to finish one book I had started, but I am crossing my fingers that I'll finish it this month. So here's the stats:
Total Books Read: 6.5
Personal Books: 2
ARCs: 3
Library Books/Audio: 1.5
DNFs: 1
Read from January 20th- February 2nd
Rating: 4.5 stars
Oh man you guys, I was able to get a copy of this on NetGalley after sending an ARC request email to the publisher. I'm very happy that it worked out and I loved this so much. This is darker retelling of the "Twelve Dancing Princesses" book about a girl whose family is cursed after 3 of her sisters have died by what seems like accidents. But when she starts having terrifying visions and when they escape to go dancing, Annaleigh is wondering how her sisters really died and what secrets could be plaguing her family. I will say that there were a couple moments where the imagery both made me stare at my Kindle in awe and FREAK me the CRAP OUT! The author has crafted an awesome story with a cool world, family dynamics and some real surprises. It's not coming out until August but go request this if you haven't 🙂
Mini ARC Review: House of Salt and Sorrows
Read on February 4th & 5th
Rating: 3.75 stars for both of them
My husband bought me a box set of these Zelda mangas not too long ago, which was wonderful! I started with reading Ocarina of Time because I'm old enough to have played this on the N64 several times back in the day! This is pretty much a direct adaptation of the video game, except where we do have Link talk in these mangas and some of the dungeons aren't even in the volumes. I do think that using two volumes for the game was good since this game does have a lot of stuff to unpack. I like some of the bits of humor in here and I think it's done well 🙂 I didn't do a review for these since I just figured I could talk about them in my wrap up. If you like the games and are curious about these mangas, definitely give them a try!
Read from February 6-10th
Rating: 4.5 stars
OH MAN! Not only did I get an ARC from the #arcsfortrade on Twitter, but I was invited by Penguin Teen to be apart of the blog tour after I had sent an ARC request last year. This was one of my top anticipated releases for the first half of the year 🙂 This is set during WWI and how two couples (James and Hazel and Colette and Aubrey) fall in love during the war and the Greek Gods Aphrodite, Apollo, Ares and Hades having POVs and discussing love and war during WWII. Julie Berry can do NO wrong when it comes to historical fiction. Parts of this truly made my heart sad for what happened just a century ago and the things the characters went through. Berry doesn't sugar coat the prejudice that Aubrey faces as being an African American solider, the horrors of war injuries and trauma and also the tender love that all four people go through. While it did end up being a little too happy for me, I still loved this and it reminds us of our history but also how love can save us. Definitely a favorite this year 🙂
Blog Tour Review: Lovely War by Julie Berry
Read from February 13-20th
Rating: 4 stars
I was able to have my library hold request count for the pre-order incentive for this book and I was really excited when my library copy came. I saw reviews of this late last year and it flew onto my radar. This book is set during Paris 1887 and follows Nathalie who writes the daily morgue column for the newspaper she works for. But when she touches the viewing glass of the corpse, she has a vision of it happening but through the eyes of the killer. As the visions keep happening and bodies keep arriving at the morgue (and other things), Nathalie decides to track down and find out who the killer is. The murder victims gave me Jack the Ripper vibes and this mystery was SO well done! There's one scene of the Paris catacombs that SCARED me so much.  While I do think it's a tiny bit too long and a few parts felt repetitive, this is a debut novel NOT to miss. There will be a sequel, but man that ending was crazy good and evil at the same time.
Read from February 19-28th
Rating: 4 stars (overall)
Buddy Read with LaRonda and Ashley
This was my first buddy read with both these ladies and I really liked talking about the book with them. You all know how much I love Cat Winters and LOST my mind when she sent me an extra ARC that she had. This was my top anticipated book for the first half of this year and I finally got to read it this past month. This follows Edgar Allen Poe in his teen years in the 1820's. He has these macabre writings and thoughts, but they aren't socially acceptable and he's trying to get away from the grip of his horrible "foster father" John Allan and go to college and marry Elmira Royster. But then, a Muse named Lenore emerges and shows Poe his true potential and refuses to stay in the shadows. I will say that overall, I appreciated the historical research, the Muses concept, Lenore's chapters and learning about Poe is his younger years. There's also some fun references to his other works. I did struggle with how much Poe kept feeling conflicted and the pacing is slow for the first half of the book. But the theme of neglecting your Muse/ignoring  your creativity did stick with me being a creative person and I loved how the author writes her stories and wrote poetic lines of prose in the style of Poe. It's not a top favorite book by her, but I still highly recommend her books and this book, especially if you love Poe.
Mini ARC Review: The Raven's Tale
Almost Finished/Started
Listened to 50%
This is the audio book from my library that's helping get back into audio books. This book came back onto my radar from Krysta @ Pages Unbounded, who has reviewed the whole trilogy. Basically, in this world in 1799, something called the Great Disruption made the continents of the world fall into different time periods or "ages." Sophia is our main character and her uncle Shadrack is a famous map maker. But then he's kidnapped and Sophia goes with a special map in her possession and goes after him. For the first half, this world is SO FREAKING COOL and original. I love the maps and the way the author shows her creativity with this Great Disruption. There's not any time travel yet, but I love that the protagonist is younger (she's 13) and there's no romance. I'll finish it very soon in the next few days 🙂
Read 54 pages
I was really excited to start this, but only got 54 pages in before blog tour deadlines and other stuff made me put it down for the time being. This is a very popular Beauty and the Beast retelling and so far, I really like how Harper gets pushed into this fantasy world. I will do my best to read more this month so I can see what everyone is talking about.
DNFs
DNF @ 30%
I downloaded this book from Edelweiss in their "download" section because it sounded interesting. It's a historical fantasy type book, but man this was not good guys. This book was published last year (2018) but it felt like it was published 7-8 years ago! This is about a girl in the 1800's who discovers that she has special powers, goes to an academy to train and you can guess what happens from there. I put this book down at 30% because I felt like the logic of the magical abilities wasn't explained, poor pacing and the writing was very disappointing. This book has the type of thing where people that have abilities have to hide in public, but this didn't make sense to me. If you have physical signs that you have abilities, then yes I would see that. But the author doesn't explain why these people hide and the main character was very flat. Sadly, I can't recommend this at all.
March TBR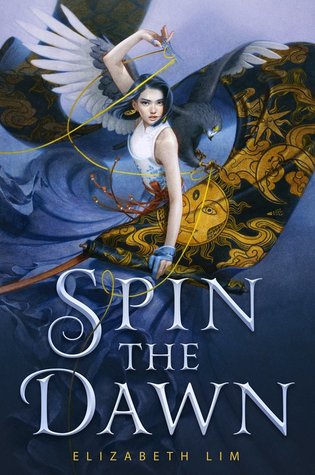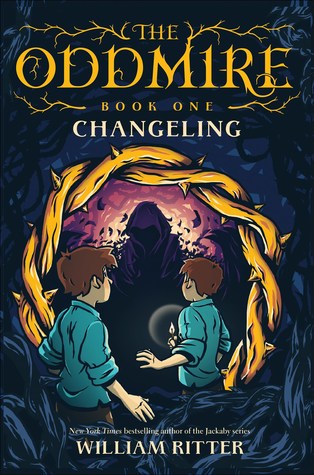 Last of Her Name: This book is finally out and I have it as an ebook from my library! This is Jessica Khoury's new book and it's a sci-fi Anastasia retelling. I know that few of my blogger friends read this, so I don't know what people think. But I still hope that I love it 🙂
Echo North: This is another library book and this sounds like cool retelling that reminds me of East by Edith Pattou that I read last year. I know that a few of my blogger friends loved this and I really hope that I do too.
Within These Lines: I got a physical ARC of this book for the Fantastic Flying Book Club tour for this book. This is a WWII interracial romance between Italian-American girl Evalina and Taichi, a Japanese boy whose family goes to a Japanese internment camp. I'm nearly done and my review will be up later this month.
Spin the Dawn #1: I still haven't read this NetGalley ARC up yet and it's killing me! This is an Asian fantasy with the task of making clothes with the sun, moon and stars. How amazing does that sound? I hope to read at least half of this book this month in case things get crazy.
The Waking Forest: I got this book from NetGalley which was a total surprise last month and I have to read it very soon before it releases. I haven't heard good things unfortunately and I have read a bit of it and I will agree that the writing can be very polarizing. But regardless, I will start the book this week and plan to have a review up on Saturday or next Monday.
The Golden Specific (The Mapmakers #2): This is my next library audio book, since I'm halfway through the first one 🙂 I don't have much to say other than I'm going to try and just marathon the series in audio book form and I plan to do a full trilogy review.
Changeling #1: Guys I GOT this on Edelweiss and I'm so so happy! This is William Ritter's next book and I can't wait. This is a middle grade story about two brothers, whom one is actually an changeling creature. I know it should be a fun middle grade and it's a short one so it should be an easy read for this month.
Basically besides these books, I do hope to start or at least finish the following:
A Curse So Dark and Lonely
YA Buzz Books 2019: Spring/Summer (NetGalley)
Outside the Blog…
I started playing Anthem, which is BioWare's new game! I knew people have been frustrated with how buggy this game has been since it's release. But since I play it on PC, I haven't experienced as many problems. I love this world! I've tried 3 of the 4 Javelin suits and the shooter aspect is very easy for me, who isn't used to shooter games. So far it's matching my expectations as far as the world, javelin and game play.
Leo is now a big dog and just full of play 🙂 we've had him for more than 2 years now and he always surprises me with his playful and hilarious personality
I've been re-watching Downton Abbey again! While I was reading Lovely War by Julie Berry (set during the same period as most of the show), I immediately starting going back to this show. I hadn't seen the earlier seasons in years and I love it even more. I use to hate some characters, but understand them more and I also noticed more complexity with other characters that I didn't notice the first time around. I'm nearly halfway done with the series but I still love Anna and Mr. Bates with my SOUL and Maggie Smith as the Grandma always makes me snicker. I'll finish the series in the next month or two until the movie comes out this year (I hope).
What did you read this month? Have you read or watched/played any of these things? Let me know in the comments!