Hello everyone! I was gone for the past week and I'll tell ya, it was weird being gone for a bit. Most of it was being sick and a personal break, but I'm back in full swing! I started getting back into the blogsphere this weekend and it feels great. I hope your past week has been good and you're all now ready for spring. I have a bunch of reviews coming as well as other classic posts. Even though I wasn't gone long, I'm thankful for all of you who stick around and talk to me and discuss all kinds of book, movie and video game stuff 🙂
Currently Reading/Listening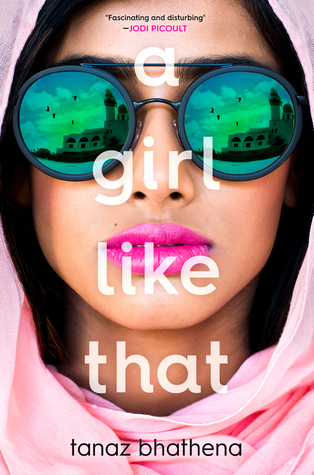 Right now, as of today, I'm only involved in one book (shocker!). I got the audio book for A Girl Like That this month through a library app. I've been wanting to read this book, but none of the branches in my area had a physical copy. But after discovering a second library app that had this, I was ready! This is a YA contemporary that came out last year and is about a girl and a boy who die in a car crash in Saudi Arabia and you learn more about them and what will happen to their ghosts. I've heard great things on Goodreads and some Booktube channels about this book, so I'm optimistic.
Upcoming Reading Plans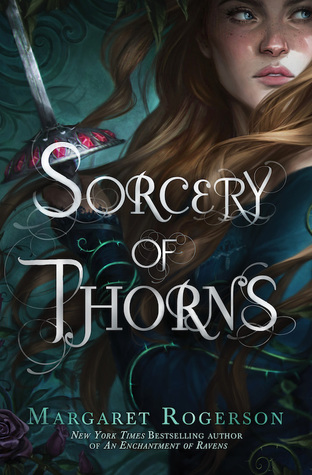 My upcoming reading plans are really exciting! After my current audio book, I'm going to listen to The Waning Age since that became available. This new release does get very mixed reviews on Goodreads, but I did enjoy The Glass Sentence by her so I want to give this a chance. Next, this weekend, I'm doing an EPIC buddy read with Destiny for the highly anticipated book Sorcery of Thorns!!! I was blessed by Edelweiss and got this ARC and screamed, so I'm SO SO excited to read it with her. Then, either during my buddy read or right after, I'm going to be reading We Rule the Night right before/right around its release. I wanted to get to this book earlier, but some blog tour stuff got in the way. But a wonderful bookstagram friend sent me her copy since she knew I wanted to read it, so I cant' wait to dive in soon!
What are you currently reading? Are you excited for any of these? If you've read any of them, let me know your thoughts in the comments!