Happy Tuesday everyone! I'm finally doing a Top Ten Tuesday post and I'm SO excited to do one 🙂 I've been loving this weekly post for some time but either kept forgetting or it was a topic that I didn't have ten things to add. But today's topic of audio books is my jam 😀 I love doing audio books. It's a way to listen to something while I'm getting stuff done and kind of getting a book done faster? (Sometimes that depends lol). I am picky about my audio books; there are narrators that I trust and if I know they narrate a book that I'm interested in, it's easy to say that will be hook, line and sinker for me. This list of favorite audio books isn't really ranked; I love them all equally for different reasons. So let's dive in! This weekly tag was created by That Artsy Reader Girl 🙂
Top Ten Favorite Audio Books
1. The Diviners series by Libba Bray (Read by January LaVoy)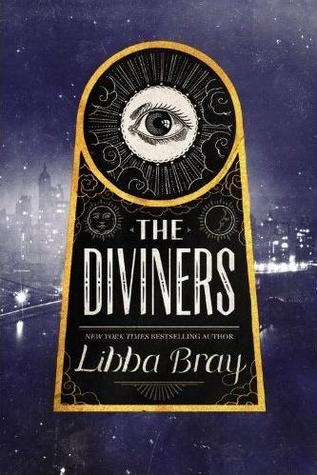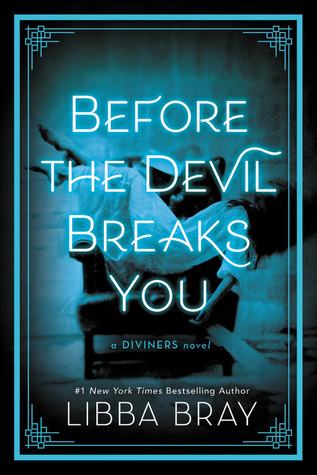 I read the first book in this series clear back around Christmas time in 2015 and let me tell you, this first book is an EXPERIENCE! Then when I saw the audio books on my library's digital app, I gave it a chance since I had felt like I would listen to it faster than physically reading the second one. The only way I truly recommend this series is on audio book. January LaVoy sings, scares and provides truly exquisite voices and accents. She embodies the 1920's and the darkness lurking in the shadows. Her creepy singing in the first book freaked me out and I was glad it was still daylight outside. Anyone who loves YA and likes listening to audio books has to try these! I hope that January LaVoy will narrate the final book when it comes out or I'll riot lol.
2. The Old Kingdom series (original trilogy) by Garth Nix (Narrated by Tim Curry)
The OG series that got me into fantasy people! This series has a special place in my heart, as well as the audio books for the original trilogy. They're narrated by none other than Tim Curry himself! I've pushed this audio book on many people who love Curry as an actor, since this is a similar case to my previous series, that this series demands to be heard. Curry pulls out all the stops for the nasty wheezing of death, a cat voice that is trademark awesome and also providing great emotions throughout. His voice just is the literal voice for the series. He doesn't narrate the newest books in this series unfortunately after his stroke in 2012. But again, if you love fantasy and have been wanting to try this series, look no further than the audio books 🙂
3. Salt to the Sea by Ruta Sepetys (Narrated by Will Damron, Jorjeana Marie, Cassandra Morris and Michael Crouch)
This is a very recent listen for me (review is coming this week) and man it was a great one! This has 4 narrators for our four characters: Joana (Jorjeana Marie), Florian (Will Damron), Alfred (Michael Crouch) and Emillia (Cassandra Morris) and follows four teens that all become linked together by the Wilhelm Gustloff ship disaster. This is a piece of WWII that has fallen through the cracks of history and to my knowledge, has never really been taught or known about. We follow a Lithuanian girl, a Polish girl, a German sailor and an East Prussian boy. These four narrators capture the fear, prejudice, loneliness and heartache in this truly tragic but also important and amazing book. My favorite narrator overall was Jorjeana Marie who voiced our Lithuanian girl Joana who has had medical training and does her best to help people. She adds such hysteria, fear and tragedy into her voice and she made me tear up many times. But all four of these narrator unite to provide a story that can't be forgotten and is perfectly suited to an audio book.
4. Skyward #1 by Brandon Sanderson (Narrated by Suzy Jackson)
I was already anticipating this book SO much at the end of last year, so I knew I was in for another awesome book. But man did Suzy Jackson blow me away! This was my first audio book that she narrates and sure won't be the last. She captures Spensa's stubbornness, doubts and also her fierce spirit that made me connect to her even more. She also great voices for the A.I. ship M-Bot and their banter was hilarious. Jackson also does a great job at giving other accents/voices to the other characters which can be hard to do. This is another audio book that breathes even more life to the story and I hope she continues to narrate the rest of the series to come.
5. Strange the Dreamer duology by Laini Taylor (Narrated by Steve West)
Can Steve West do anything wrong? NOPE! This guy is amazing in EVERY audio book I've listened to with him on it. But he IS Lazlo Strange in this amazing and epic duology. He shows us wonder, amazement, magic and also the sting of war and death all with his voice. His narration and Laini Taylor's writing is perfect combination that creates a truly one of a kind experience. I listened to both books and that's the way I preferred it. There's also music during the interludes of the novel and it sounds like a whimsical, almost Middle Eastern bit of music and that creates even more enchantment and sinks even more into the moment. This is another series that demands to be heard.
6. Sadie by Courtney Summers (Narrated by a full cast)
This is hands down of the best created and produced audio books out there right now. This book demands your ears to experience this story, since half of is in podcast form. Outside sounds like doors closing, diner sounds, car noises and also crickets/night sounds are present in the background to fully immerse you in the moment. There are more than 30 voices for this cast! The main two narrators are Rebecca Soler who voices Sadie in a truly highlight performance and Dan Bittner as West McCray who does the podcast and trying to find Sadie. (I can't find a full cast list of all the names involved, but trust me they're good!) I can't emphasize enough the raw anger, fury and complexity that Rebecca Soler brings as Sadie. Her stutter is remarkable and made me relate to my own stuttering problems of the past. This also won the Earphones Award as it completely deserves.
7. City of Ghosts by Victoria Schwab (Narrated by Reba Buhr)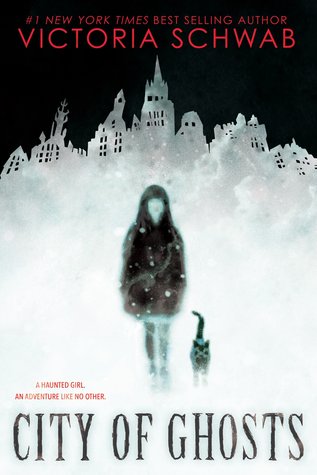 This middle grade book took me by surprise last year with its creepy atmosphere, great characters, learning about Scotland and a fantastic narration by Reba Buhr. This my first audio book with her narration and I want more from her! I hope she will narrate the future books in this series. While she doesn't sound like a kid, she IS Cassidy Blake to me, with her uncertainty of her ability, sense of wonder and fear and her other complex feelings. She also has a good Scottish accent for the side characters that added flavor to the story. Another great, short audio book that made me want more middle grade like this!
8. The Dresden Files by Jim Butcher (Narrated by James Marsters)
Three words: SPIKE FROM BUFFY! You heard me right people. The amazing James Marsters (Spike from Buffy) narrates all 15 books in this urban fantasy series and he IS this whole series to me. His accents of various characters (especially his high zippy voice for the character Toot toot) make this series fun, sometimes freaky and completely immersive. He shows the snark, cockiness and other buried feelings of Harry Dresden himself. I physically read the first book a long time ago, but discovered the audio books for book two and onward. This is another situation where he NEEDS to narrate all the books that come out until it's finished or I'll riot. No one captures this genius and truly epic series that Butcher is creating. It's a long series but all the various stories and a bigger story thread makes this series worth every single book.
9. The Gold Seer series by Rae Carson (Narrated by Erin Mallon)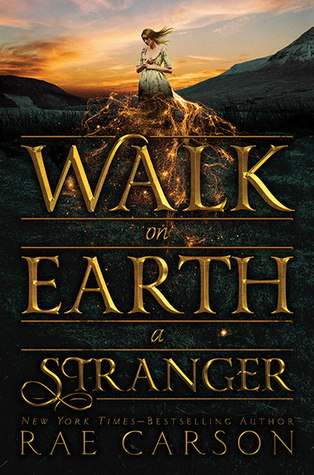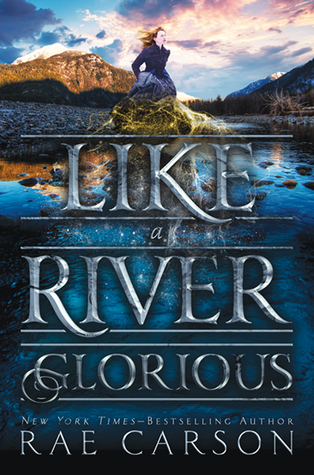 This is a YA Western trilogy with a magical element and this is one series to NOT miss if you like Westerns/historical fiction and great narration! Erin Mallon provides a great Southern lilt and various other voices to this colorful cast of characters. Themes of found family, love, prejudice and danger in the American west makes for a great series. The first two books are my favorite for their great survival story and historical fiction. I love Leah as a character and I couldn't imagine anyone else other than Erin Mallon bringing a great air of majesty to this series. I hope she narrates more YA books; her voice is very much needed.
10. The Night Circus by Erin Morgenstern (Narrated by Jim Dale)
Audio book legend Jim Dale brings his amazing voice to Erin Morgenstern's magical debut novel and it was such a great ride! I listened to this clear back in 2016 and I still remember the great intro music and the plethora of Dale's voices he brings to the table. His voice brings the magic and mystery of the Night Circus to life and I loved every minute of it. There's not much to say but many of us know that he is such a legendary talent, having brought the Harry Potter series to life with his talent. He doesn't have a ton of different voices in this one, but if you love him as a narrator, don't skip in this one 🙂
Honorable Mentions (More Recommendations)
1. Out of the Easy by Ruta Sepetys (Narrated by Lauren Fortgang)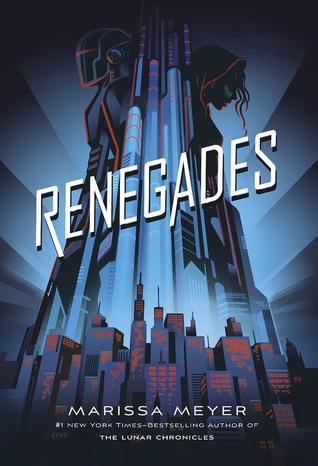 2. Renegades series by Marissa Meyer (Narrated by Rebecca Soler and Dan Bittner)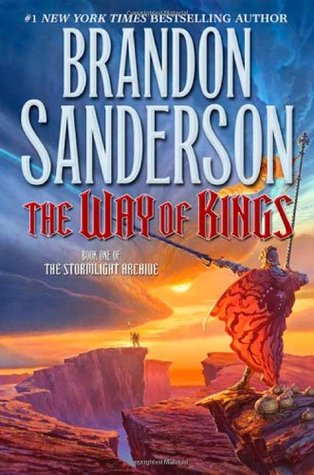 3. The Stormlight Archive series by Brandon Sanderson (Narrated by Kate Reading and Michael Kramer)

4. Unearthed #1 by Amie Kaufman and Meagan Spooner (Narrated by Steve West and Alex McKenna)
What are your favorite audio books? Do you like any of these? Are you interested in any of these? Let me know in the comments!