Happy April 1st everyone! I can't believe we're in the end of the first quarter of the year. No April Fool's Day jokes here lol :p But today is my small March book haul. I was happy to not have a bigger haul; I'm feeling a bit overwhelmed by all the stuff I'm trying to tackle. But here's all the stuff I got this month: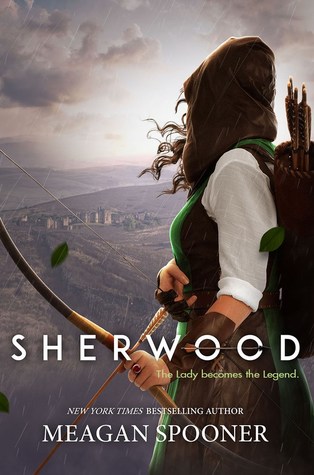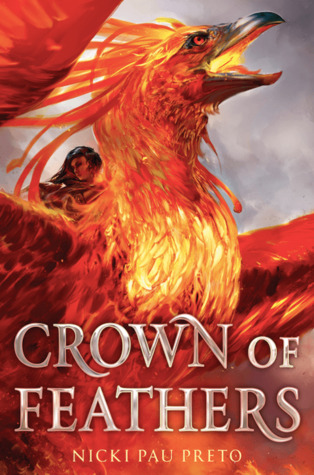 Sherwood by Meagan Spooner (Audible Audio Book): I was SO excited to have this book finally in my possession! I love her previous book Hunted with my whole heart and while I know that it hasn't gotten the glowing reviews from some blogger friends, I still have high hopes. This is a Robin Hood retelling where Robin dies and Marian takes up his green cloak and sword to fight against the sheriff of Nottingham. The audio book is narrated by Fiona Hardingham who I love so I'm stoked.
Crown of Feathers #1 by Nicki Pau Preto (Library audio book): This audio book became available through my library Overdrive app just over the weekend so I snatched it. This is a fantasy debut dealing with phoenix riders. I've seen good things about this first book and I have heard that the world building is awesome so fingers crossed.
Romanov by Nadine Brandes (Edelweiss ARC): I have already reviewed this book but I sadly DNF'd it at about 42%. This is an Anastasia retelling that has a magical element to it and how Anastasia knows of a spell that could possibly save her family. Sadly this wasn't for me but I'm very thankful that I got the E-ARC from Edelweiss.
Stolen Time #1 by Danielle Rollins (Kindle Book): This was a Kindle purchase after seeing that the nearby libraries weren't carrying it and I didn't like the audio book sample. This YA book is about a girl who time travels and her fate intertwines with a boy in the future. I've seen solid reviews on Goodreads, but it just called to me so I got it for a decent Kindle price 🙂
The Deepest Blue by Sarah Beth Durst (Library Book): This cover is AMAZING! This is a standalone book that's set in her Renthia series (starts with The Queen of Blood) and it's about an island woman who must confess that she can control the sea spirits. I've been getting into Durst's books and this is a standalone in that series, I can't wait to read it!
Night Music by Jenn Marie Thorne (Library Book): This is a YA contemporary centered around a boy and girl and classical music! I heard about this on Booktube and got good reviews. I have read two other books Someday, Somewhere by Lindsay Champion and Perfect Harmony by Emily Albright that centered about music and I like the premise of those kinds of books. So I have high hopes for this new contemporary and I'm glad that my library got it.
The Kingdom by Jess Rothenburg (NetGalley E-ARC): I requested an ARC of this book since the synopsis completely pulled me in and that stunning, unique cover. The wonderful publicist said she could only give me the NetGalley widget since she was out of physical ARCs but I was so happy to get approved either way. This is an upcoming YA sci-fi/fantasy book coming out at the end of May about a theme park called The Kingdom and Ana is one of their "princesses" that falls for a park employee named Owen and then a murder happens. I have never read a YA novel about theme park and it sounds freaking cool. So a big thank you to Fierce Reads and the publicist for giving me an E-ARC. I will be reading this month in April 🙂
Lovely War by Julie Berry (Signed Finished Copy): The amazing Julie Berry did a book signing near me this month and it was SO wonderful to meet her! Seeing her talk about how she wrote Lovely War was so fascinating and she is one of the nicest and  most welcoming person ever! I loved telling her how much I love her books and the feelings that I got when I read the ARC of this book. Now I have this signed copy on my favorites shelf.
That's it for March! It was a smaller haul compared to the first two months of the year, but that's completely fine. I'm thankful for everything I was able to get this month and can't wait to read/listen to most of these 🙂
Have you read any of these? What did you get in March? Let me know in the comments!