It's that normal time again for my end of the month wrap up stuff! I hope this new month has been good with you guys and hopefully if you live where warmer weather is coming that you'll be able to enjoy it! So for March, I didn't finish as many things as I expected. I did still keep up listening and reading decently well, although there were a couple days where I felt kinda slumpy. This month was also a slight bummer because I DNF'd 3 things! That hasn't happened in a very time, but yeah March was bad for books that just didn't click with me. But I did have an unexpected favorite book in March and also a cool looking April TBR.
Total Books Finished: 4
DNFs: 3
Library Items: 3
ARCs: 1
Listened from February 20th-March 11th
Library Audio Book
Narrated by: Cassandra Campbell
Rating: 3.75 stars
This took me a while to get through but I ended up liking it fine. This book is basically set in an alternate world where The Great Disruption happened in 1799 where all the continents were thrown into different time periods. Sophie, our protagonist, was raised by her famous uncle after her parents vanished on an expedition. But then he's kidnapped and she teams up with a boy named Theo to go find his uncle. I will say that the best part of this first book was the world building. The mystery of what this Great Disruption is and how the world has been affected by it is fascinating. I also liked Blanca who is the villain and her back story. It was also nice to read from a 13 year old girl but with no apparent romance. But I will say that this book is about 100 pages too long with not much happening in chunks of the book and some things felt a bit repetitive. I was also kinda confused of what actually happened with a big climax scene at the end but I hope that the next book will offer clarity. A solid book but definitely had a few flaws. I didn't do a formal review for this book yet since I am planning on a full trilogy review so keep your eyes out for when I finish the next two books!
Read from 9th-15th
Edelweiss E-ARC
Rating: 2 stars
This hurts you guys! I loved this author's previous novel The Forbidden Wish and when I got approved for an ARC on Edelweiss even though it had already been released, I was excited. But sadly, this wasn't for me and parts were frustrating to read. Stacia is such a hard character to even care about. She NEVER thought about consequences and confronted anyone who tried to help her plan things more carefully and never thought about how much danger she put people in. I also think that the character arcs never felt genuine at all and the romance felt completely forced. I only liked the gravity magic that was mentioned and the overall sci-fi world and that's it. This is a major bummer but I'll still read her other books.
Double ARC Review: Anastasia Retellings
Listened from March 12th-18th
Library Audio Book
Narrated by Morgan Hallett
I found that we had this audio book on another library app and decided to pick it up, since some people I follow on Goodreads gave it great reviews. I liked this book but it definitely wasn't a 5 star read for me. The subplot of how she ended up in juvenile prison didn't feel necessary and she never grew where I thought she formed most of her own opinions. But I will say that the cult was absolutely horrifying and well done and reminds us how real these cults are. This is an important book, but be cautious of the abuse and graphic violence within. Check out my review for more of my thoughts.
Listened from March 19th-22nd
Library Audio Book
Narrated by Will Damron, Michael Crouch, Jorjeana Marie and Cassandra Morris
Rating: 4.5 stars
Holy cow this book blew me away and was my favorite book this month. We follow four teenagers in 1945 and how their fates become connected with the Wilhelm Gustloff disaster which is a tragedy that fell through the cracks of history. This ship was originally a cruise ship but ended up carrying 10,000 people on board and over 9,000 people died. This was powerful, tragic, desperate and sad but also important. These narrators did such a good job to show the hunger, fear, revenge, innocence, skeptism, hope and so many other emotions of these teens. We follow a German sailor Alfred, a Polish girl Emilia, a Lithuanian girl Joana and an East Prussian boy Florian. This is the author's best book yet and I was nearly in a tearful wreck when this story was over. Stories like this can't be forgotten. If you're holding out on this book, please give it a try.
Double Audio Book Review: The Sacred Lies of Minnow Bly & Salt to the Sea
DNFs
DNF after 174 pages
I got a physical ARC of this book for a blog tour in March but I couldn't finish this book. I was excited about this book, since it's about a Japanese boy and an Italian-American girl who love other but face trials when his family goes to an internment camp and how they try to keep their relationship alive. While I do like pre-page 1 relationships, I did not care for this romance. I didn't understand they "loved" each other and that phrase seemed stretched to me. They don't have common interests that they talk about; they just talked for a maybe an hour while their families dealt with their farming and restaurant jobs. So I never felt like their relationship was built enough and the girl was very hard to relate to. She was either mad at everyone or crying the other time. She didn't have much substance to her and the story was very slow. So I put it down because I couldn't care for this weak romance and flat protagonists. The guy's sister was the only person that seemed like she was decently fleshed out.
DNF @ 42%
I got approved for an E-ARC for this book on Edelweiss and I was excited to see what this book was about. I had the first chapter in a sampler and I thought that it had potential. This follows more closely to the actual timeline of the Romanov family with a magical element. But this book also didn't keep me engaged. The magic was barely explained at all. I know that she wasn't taught the magic very much, but the book of spells that she smuggled with her should've been more important right? The plot also felt extremely repetitive and there was never any tension or anything to keep the plot interesting. I had seen in some reviews that the story completely changes at the halfway mark, but I don't agree with that kind of story tool. If you keep things on a plateau for the first half, how will some readers keep going and want to continue. So I'm bummed that this was a book that ended up not holding my attention.
DNF @ 55%, including the ending
This one really hurt as well. I had gotten an E-ARC from NetGalley and this cover is STUNNING and the idea of the plot sounds great right? It does, but I'm with many people that don't get this book. The chapters with our modern character Rhea were honestly very confusing. I think the anxiety/panic attack moments didn't connect with me so I didn't quite understand what was going on. The chapters with the witch were a tad more interesting but this "purple prose" felt like it was trying way too hard to be pretty. In the end, the writing was over done and I couldn't deal with much anymore. The ending was also strange and was too well tied up. Check out my review for more of my thoughts, but I think this book will be very polarizing.
Mini ARC Review: The Waking Forest
Didn't Complete
Listened to 32%
This is another library audio book that I started at the end of last month. I was wondering how I would like this book, since I do like some Western YA stories. When I was listening to it, I liked it fine and thought the protagonist is definitely angry and wanting revenge. I am back in a weird audio book mood again but I do want to finish this audio book this month.
Read 70% in March
I have now since finished this AMAZING book and I'm glad that I read most of it last month. I now have my review up so I'll talk more about it in my April wrap up down the road 🙂
APRIL TBR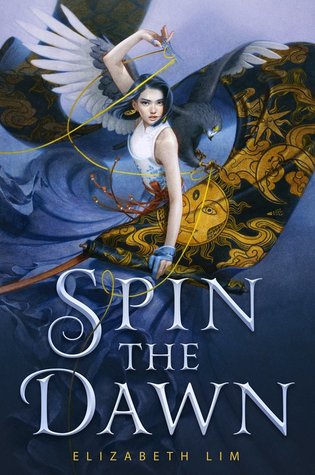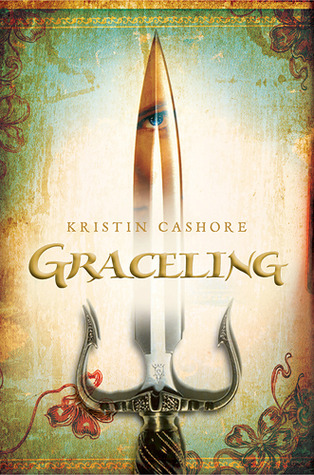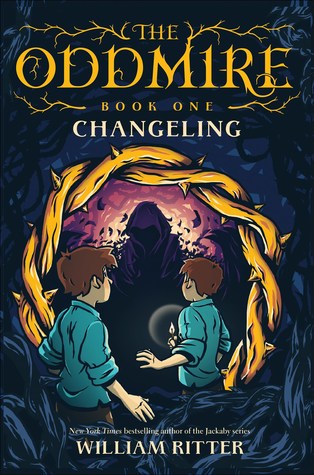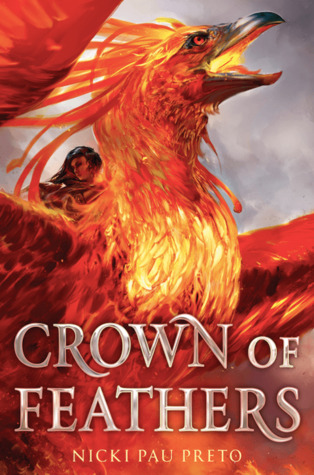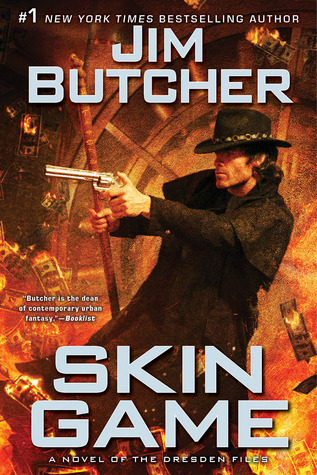 Ok, this month is gonna be nuts to put it simply :p I have some ARCs that have either been on my Kindle or on my shelves for longer than I've wanted. So definitely I want to finish my ARCs of Spin the Dawn, The Kingdom and The Oddmire: Changeling. I want to try and read these this month now that I have finished Sorcery of Thorns so I want to feel better at finishing these ARCs. I especially HAVE to finish Spin the Dawn because I've had it on my Kindle since January and I don't want to wait much longer. Even though it doesn't release until July, it's time to make more of an effort to get to it. I also want to finally get caught up with the Dresden Files Skin Game since I'm not done with all the current books. There's time this month that I'll have to finally listen to it. Then, I have a library book Night Music and one of my back-list title books Graceling to hopefully balance my ARCs. I also got the audio book for Crown of Feathers since it came through Overdrive and it sounds like a fun book. Wish me luck guys! Any other books I manage to complete this month will be bonus points 🙂
What did you read in March? What was your favorite book you read/listened to? What do you plan on reading this month? If you're going to read any of these or have read them, do let me know in the comments!