Happy Wednesday everyone and welcome to my first WWW post! I've been wanting to do this weekly meme for a while, but the struggle is real to decide which blog posts go up on Wednesdays. But here we are with the first one 🙂 This was originally created by A Daily Rhythm and now is hosted by Taking on a World of Words. You answer these three questions:
♦ What are you currently reading?
♦ What did you recently finish reading?
♦ What do you think you'll read next?
♦ What did you finish recently reading? ♦
I recently finished this freaking masterpiece earlier this week! I basically nearly refused sleep to finish this book and I consumed it within 24 hours. It competes with another book for my top favorite read of the year so far and that's saying a lot. Check out my review if you want to know more 🙂 I can't recommend requesting/pre-ordering this book if you can.
Behold: The Kingdom! Five Reasons to Read
♦ What are you currently reading? ♦
Reading/listening has taken a slight back seat this week, since car troubles STILL suck and I've been trying to catch up on the adulting stuff I didn't do over the weekend. But so far this is what I'm currently reading/listening to: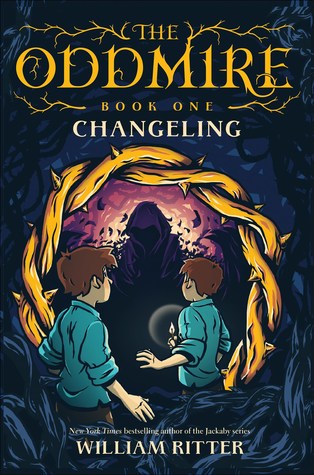 The Oddmire: Changeling #1 by William Ritter: I was able to download this on Edelweiss earlier this year and I started it at the end of last week. This is the new book by William Ritter who wrote the Jackaby series. It's about two boys and one of them is a changeling creature and there's supernatural creatures and humans living around each other. I'm not very far in, but I know this is a short middle grade book so I'm excited to dive into it more.
Stolen Time (Dark Stars #1) by Danielle Rollins: I bought this on my Kindle recently since my library didn't buy a physical copy. This came out in the beginning of February and I haven't seen many people review it. It's about a girl from 1913 and a boy in 2077 and how they collide and there's time travel. I've only read the first three chapters and I like it so far. The writing is really solid and easy to read quickly. I was also really in the mood to read this so I obeyed my mood reading command lol.
The Huntress by Kate Quinn (audio book): After not wanting to wait for a library copy anymore, I finally got this book on Audible. This is an adult WWII historical fiction that follows a British war correspondent, a woman who wanted to join the female Soviet "Nightwitches" but becomes prey to a Nazi murderess known as "The Huntress" and a 17 year old girl who grows uncertain of her dad's new fiancée. This is a very hyped book so far and it's one of those where it's calling to me so I've obeyed.
♦ What do I think I'll read next? ♦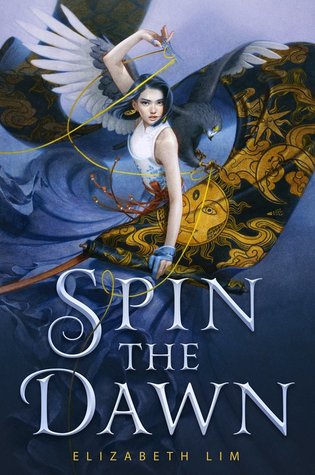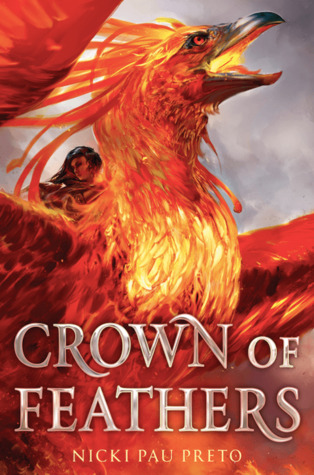 Spin the Dawn (The Blood of Stars #1) by Elizabeth Lim: If you've been following my book hauls, wrap ups and TBR posts, you've noticed this book a lot. I got it from NetGalley very early this year but wanted to wait till closer to the release date. After Oddmire and Stolen Time, this is my next immediate read.
Crown of Feathers #1 by Nicki Pau Preto (Audio book): After I complete or while I'm listening to The Huntress, I will listen to my library audio book of Crown of Feathers. I'm kinda back into my regular audio book mood again (I think, fingers crossed) and this is my next one before it expires. I want to know what all the hype is about with this one.
Night Music by Jenn Marie Thorne (Library book): Once I get some of my digital ARCs/Kindle book done, it'll be time for a physical library book! I've heard great things about Night Music, especially those who love music and either play/sing/heavily involved in music. I'mt not really involved in singing anymore like I used to, but music is still a thing I really care about and I also think a nice, cute and romantic contemporary will be a nice change 🙂
What are your answers to these questions? Have you read any of these? Let me know in the comments!