Happy Wednesday everyone! If you did celebrate Easter this past weekend, I hope you all had a fantastic holiday! Today I'm coming back to the Top 5 Wednesday group with some "rainy day" recommendations. When I think of books to read on a rainy day, it's books that are either fast paced, mystery/thriller type books, more cooler/creepy/darker atmosphere, etc. All five of these books are awesome books that I think would make a rainy day worth it. These aren't ranked in order and I'm not including ARCs I've read, only finished copies. Let's jump in!
1. The Diviners series by Libba Bray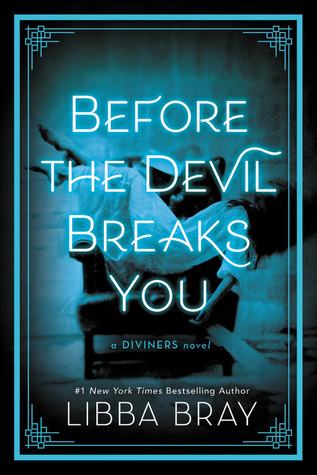 You don't have to wait until the Halloween season to pick up this supernatural 1920's YA series. Just wait for dark clouds and even a thunderstorm to get creeped out, learn history of the time and get invested in these characters! We follow a group of teens in the 20's who have special powers (a healer, a pyro, someone who can go invisible, walk in dreams, etc.) as they try to stop murderous spirits and figure out how to stop the bloodthirsty King of Crows. This book series is superbly written and the serial killer mystery in the first book especially is perfect for a dark stormy day. Just make sure to keep a light on.
2. Far From You by Tess Sharpe
I read this book in about 48 hours while those hours were cloudy and threatening rain and it was so good! We follow Sophie, a recovered addict who gets out of a recent drug recovery program to try and find out who killed her best friend Mina. This is a such a great contemporary mystery that handles addiction, grief and complicated relationships. It does have a f/f romance in here and I think the writing is sharp and honest and would make a great rainy read.
3. The Jackaby series by William Ritter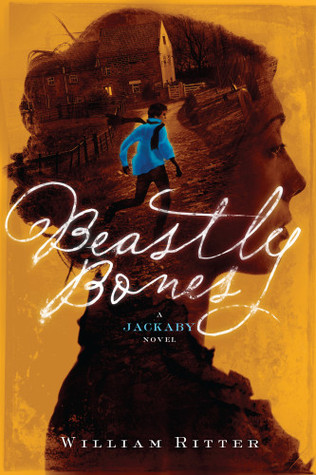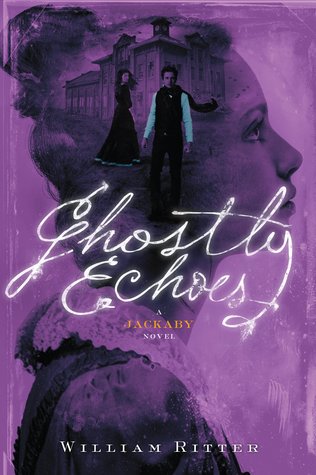 This awesome YA historical, supernatural series is such a great idea for reading on a stormy day for a few reasons: they're all about 350 pages or less, snarky humor, great platonic relationship between the leads and it gives you vibes of Sherlock, Buffy and even some MCU humor  at times. We follow the POV of Abigail, an English girl who comes to America and becomes the assistant to R.F. Jackaby who can see the dead and is a detective. Each mystery is so fun with good pacing, fun mythology and overall fun characters that are so easy to root for.
4. Spectacle by Jodie Lynn Zdrok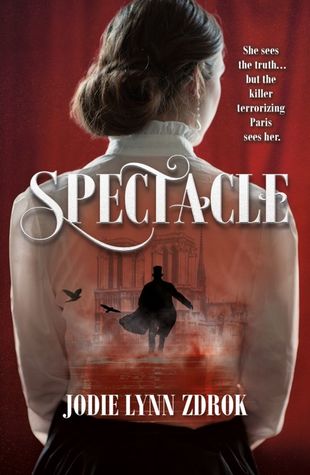 Who doesn't love a fun murder mystery, supernatural story and even ghost stories on stormy/rainy days? If you love mysteries in historical settings, look no further than Spectacle! We follow Nathalie who writes for the daily morgue column when she has a vision of a murder happening from the killer's perspective. What follows is a great story that really reminds you a bit of Jack the Ripper and a light fantasy element that made it refreshing and the other dark twists along this labyrinth will make it a very satisfying read for a cold day.
5. Devils Unto Dust by Emma Berquist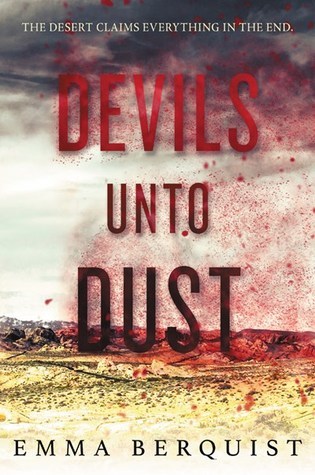 In this parched and unforgiving Western YA debut, a girl hires two brothers to help her track down her father. The "shakes" (zombies) are out in the desert and this journey to find her dad and fulfill a bounty to protect her family proves more dangerous than she expected. This book was a favorite of mine last year with snappy writing, quick chapters and thrilling story about family and preservation. I feel like this book is vastly underrated but the rain should help you feel parched if you dive into this story during a rainstorm.
What are your "rainy day" recommendations? Do you agree with these? Let me know in the comments!