Happy May Day everyone! I can't believe the summer months are starting now if you love in the Northern hemisphere! I do want to apologize for seeming a little bit inactive again. I've been having a bit of a hard time being consistent. I have a lot of your guys's posts to catch up on, so I apologize for that. I've been having trouble multitasking many things after traveling again and also getting into my novel again! I have started watching writing lectures that Brandon Sanderson teaches and it's been so helpful. I started to get an inkling of my book and wanting to work on it again. So for the last few days, I'm squeezing in time for examining my book and watching those lectures to refresh my memories on writing and it's kaleidoscope of aspects.
But I'm mainly here to share my unexpectedly large April book haul! I'm SUPER surprised at how April went as far as books go. I did a bit better at not buying many, but I was approved for many E-ARCs and that's the majority of this book haul. You know the feeling of feeling super pumped for the ARCs you get approved for, but then realize that you feel like this sometimes:
Who doesn't feel like this? But I am very thankful for the approvals and let's just jump into the haul!
Books/Audio Books I Bought Myself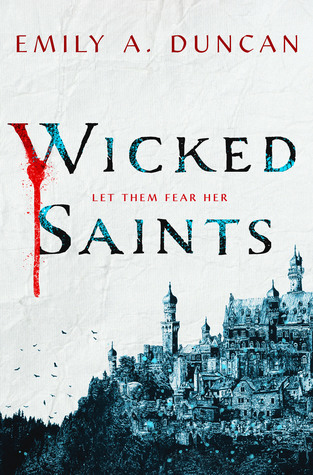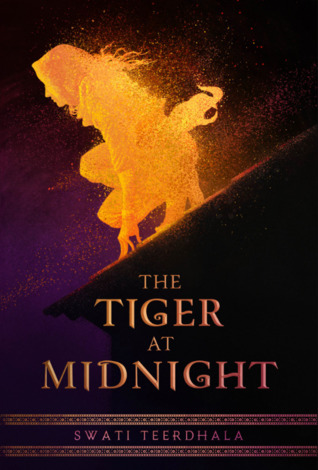 Come Find Me by Megan Miranda: I bought this book after seeing Kayla from booksandlala on Booktube give this a high rating. She's super picky with liking YA mystery/thriller books but she really liked this one. It follows Kennedy and Nolan who have both suffered tragedies, but are drawn together by a serious satellite signal that connects them both. I like the idea of two people coming together to solve a mystery that sounds like it connects them together 🙂
Salt to the Sea by Ruta Sepetys: I had to buy a copy of this book after listening to the audio book from the library and it floored me! I had to get the paperback also since the cover shows more of the story than the original, blue cover did. This follows four teens who encounter the Wilhelm Gustloff ship disaster that is a lost chapter in history. This is a book that needs to be discussed in schools and read by pretty much everyone.
Wicked Saints #1 by Emily A. Duncan: Some of you who remember me saying that I wasn't interested in this book are gonna think: "Well, why did you buy it then, silly?" Well, I realized that a Gothic fantasy actually sounds pretty awesome. Many blogger friends of mine have been giving interesting reviews of it and I think the plot actually sounds cool. I think the hype is what turned me off for a while, but now I'm actually giving it a try so I can have my own opinion.
The Devouring Gray #1 by Christine Lynn Herman: This book pretty much has the same case as Wicked Saints with the hype turning me off. But I DO love spooky atmospheres and the whole founding family thing does remind me a bit of Vampire Diaries, so I thought why not? I got this on my Kindle since I've been liking reading on it again.
The Tiger at Midnight #1 by Swati Teerdhala (Audible): I get 1 credit every month from Audible and I chose this debut fantasy series, after hearing an audio sample that the author shared on Twitter. Narrators can make or break a book for me as far as the experience, but the narrator is Sneha Mathan and her accent and voice really made the story even more interesting when I listened to the sample. This is a desert fantasy and an own voices fantasy, so this was a win win for getting the audio book and my fingers are crossed.
Sent by Publishers/Approved E-ARCs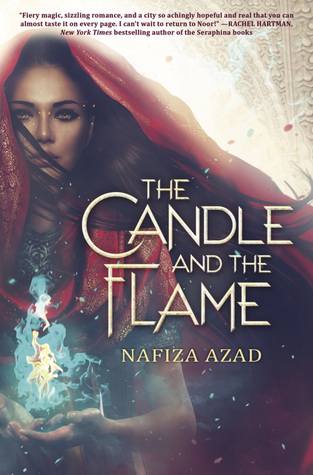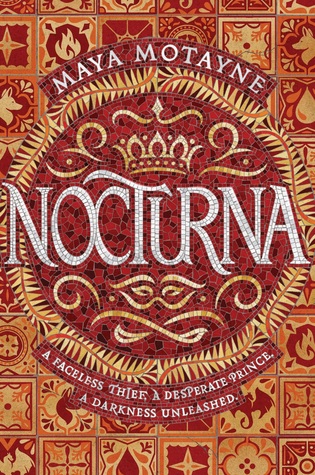 Zenth & Nexus by Sasha Alsburg & Lindsay Cummings: This series was just sent to me by a publicist I've worked with a few times this past week. I had originally responded to decline these books because I had way too many ARCs to read. But she sent them anyway was finished copies. The second book Nexus comes out this month. But to be brutally honest, I have no interest in these books. The first book has gotten quite a bit of backlash for sounding too much like a popular YA series (*throne of glass cough cough*). But since they were sent to me, I will try at least the first 50-100 pages of the first one. But if I don't like them, I will pass them on.
The Bone Charmer by Breeana Shields: This was wonderfully sent to me by Page Street Kids this past week as a lovely finished copy! I am doing the FFBC blog tour for this book this month and my review should be up here on the 18th! But this follows a girl who gets her reading done by bones and the bones tell her she is to be a Bone Charmer, which she doesn't want. This book seems to really focus on fate versus the power of choice and it sounds great! Look out for the blog tour starting soon.
Gravemaidens #1 by Kelly Coon: I am on the street crew for this book and we just got our NetGalley ARCs just yesterday! This debut novel is set to come out in October the week of Halloween. I'll link my post talking about the book here for more info if you're interested about this book! I'll be doing many posts for this book in the upcoming months, leading to its release.
Missing, Presumed Dead by Emma Berquist & Nocturna #1 by Maya Motayne: I got both these books from Edelweiss at the same time and wasn't expecting to get approved for them. But I did try both of them and they simply didn't work for me. I'll talk about them again in my wrap up coming up this weekend. But Nocturna is about two people in a Latinx fantasy world that try to prevent an ancient evil from spreading to consume the world. Missing, Presumed Dead is an urban fantasy/thriller book about Lexi who can see how people die and when a girl is murdered within her area, the stakes get high as they both become attracted to each other and track down the killer. I personally found this book unlikable for the wrong reasons and the romance isn't healthy. Here is my double book review  for these books if you want to know more.
Stepsister by Jennifer Donnelly: This is another Edelweiss approval that I was SO stoked for! I also finished it on April 30th so you'll see my individual review for it and my monthly wrap up talking about it this week. This follows Isabelle, one of the "ugly" stepsisters who faces the consequences of they treated Ella and her self-discovery. This is a feminist fairy tale spin on Cinderella and please keep your eyes peeled for this book when it comes out at the end of the month! Review coming soon
The Candle and the Flame by Nafiza Azad: Another Edelweiss approval (there are many) and this is a debut, own voices fantasy following a girl who carries on a djinn on the Silk Road. It's blurbed about women amazing and as best as they can be. I've heard good things about it and it's on my immediate TBR for this month.
Tiger Queen by Annie Sullivan: WOHOOO! It's party time you guys. This a very anticipated book for me since I really enjoyed her debut novel A Touch of Gold last year. This is a standalone fantasy novel inspired by "The Lady, or the Tiger" by Frank R. Stockton from 1882. We follow a princess who fights in the arena and goes after a group of men who are stealing resources from their desert village. I love that it's inspired by an old but mostly unknown story.
The Spinner of Dreams by K.A. Reynolds: I immediately got drawn to this cover after seeing it on Edelweiss and the synopsis sounds awesome too. We follow a young girl who has a dark mark on her and lives a solitary life with her parents. But then she goes to the Labyrinth of Fate and Dreams to free the curse from her and show who she really is inside. I follow the author on Twitter and she's so sweet and this book sounds meaningful and a wonderful middle grade. It comes out the end of August, so I do have some time to read it.
And there you have it! This was a crazy and unexpected month, but full of great things as always! What did you get in April? Did you get any of these? If you've read any of these, let me know what you think in the comments!