Happy Saturday all! I hope everyone is doing well 😀 Once again, I've been iffy about posting and being more active lately. I'm wondering if not having a blog schedule might be best for me? I've had slight burn out so we'll see what happens. But today is the Sailor Moon Book Tag! There is a current Sailormoonathon, a reading readathon going on this month! I'll post a video talking about this readathon, as well as the website with all the challenges here!
This book tag is to celebrate both this awesome idea of a readathon, but also my love for this anime! I was a 90's girl who found this anime on TV and it changed me as a young girl. I had a show of girls fighting evil with humor and also great episodes overall. I was obsessed with this anime for 10 years, with stuff from dolls, manga, two custom made costumes, a CDROM game (computer game), novels and even a mini trash can I took to school lol. But recently, they've been releasing Sailor Moon Crystal, a new anime that follows the original manga a bit more closely and also, a new English dub of the original 90's anime has been coming out. The final season never aired in the US back in the day, so while I never got to see it then, I can see it when the dub comes out soon! This tag was created by Step Into a Book World and I freaking LOVE her tag! She also created the graphics and I did use them 🙂 let's jump in!
Rules
Mention Step Into a Book World in this post
Use the graphics if desired
Tag as many people as you like
A book that does justice to the hype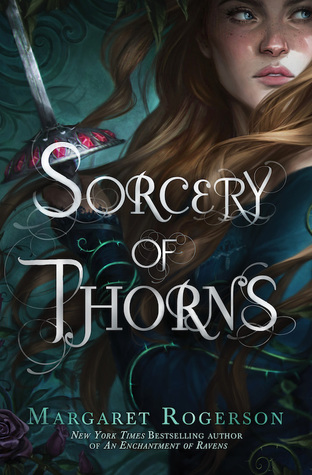 The hype of this book has been SERIOUS ever since it was announced last year. I loved her debut novel anyway and was really excited. But most of the time, when you're anticipating something, you do have some big expectations and slight fear if the book will achieve those. But you guys this book IS worth the hype 🙂 there's magical grimoires, a sassy demon servant, witty banter between two people and Elisabeth is hands down one of my favorite protagonists of all time. Plus, this book is longer than her debut novel so I know many have been very happy that they had more time to get immersed into this world. Trust me, if you're interested in this one and if you liked her last book, no worries here 🙂
A book character that was smarter than others thought
I decided to go with Waldo Butters from the Dresden series. Butters is an odd ball mortician that ends help becoming a side character that helps Harry from Dead Beat and onward. While he does seem too odd to be useful, he proves moment of great genius while also just being himself. He quickly became a favorite side character of mine.
An upcoming book you see yourself loving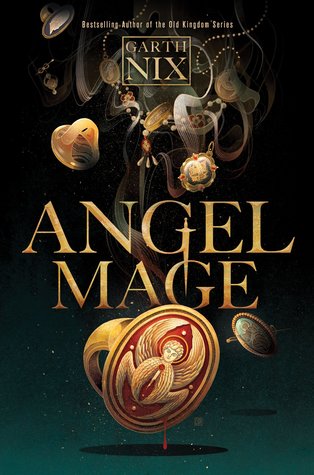 Am I biased? Maybe but it's Garth Nix…of course I see myself loving this upcoming book! This is about Liliath, who is one of the greatest practitioners of angelic magic. But after the Ash Blood Plague wiped out most of her people, she only cares with how the survivors can serve her instead of caring for them. But four people hold her interest and are key into helping her on a quest. I always love the way he weaves original worlds and I also haven't a story with angelic magic so while my hopes are high, I do see myself having another favorite from him when it comes out in October.
A book or series with strong female characters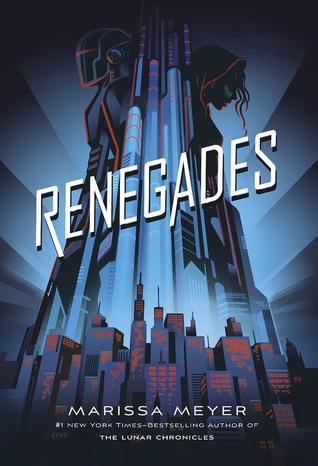 While I've only read the first book, I think Marissa Meyer's superhero and villain series has awesome female characters! Nova is such an interesting character that rides the line of both wanting to do good, but will do what's necessary. Some of the side female characters are also the same with wanting to help their cause and how their pasts have shaped them. I loved how this story builds this world and can't wait to read the next books 🙂
A book you bought for the beautiful cover only to end up loving it after you read it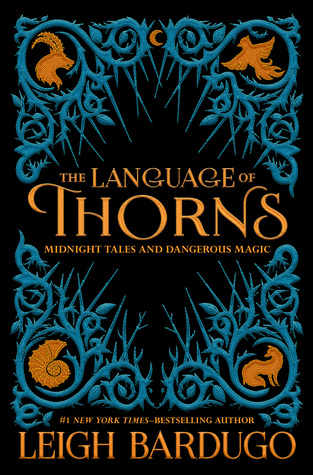 I couldn't help but buy this STUNNING book after seeing it on the shelves. I'm not a Grisha fan really, but the flip book type art style and the overall dark but alluring cover made my wallet say: "I'm down for this." And luckily my money was well spent! I love seeing how Bardugo makes well known tales her own in her original fantasy world. My favorite stories are Ayama and the Thornwood and The Witch of Duva and also the art is almost character in of itself and we need more art in YA like this.
A theme song that comes to mind when reading your favorite book or favorite character
Whenever I think about the Stormlight Archive series by Brandon Sanderson, a fitting song to this huge and epic fantasy series is Duel of the Fates from Star Wars Episode I: The Phantom Menace. If that isn't a epic "theme" song, I don't know what is lol
A book you sped through like the wind
While I could mention a more recent book I finished super fast, I want to mention how much I loved speeding through The Steep and Thorny Way by the amazing Cat Winters! This is set in Oregon in the 1920's and it's a loose retelling of  Hamlet. Hanalee sees her father's ghost on a road at night and he says that he didn't die by a car accident, but murder instead. A local boy also becomes and it's an intense story of a girl who faces racism and danger of the KKK while trying to figure out the truth. Winters crafts a dark but harrowing and inspiring story that I stayed up late finishing 🙂
A book that took you back through time (can be emotional or literal)
This Printz Honor award winner took me back to the year 1241 and gripped me and didn't let go until I finished it. We follow Dolssa, a young woman who is to be burned at the stake for heresy but escapes. Then in another town, three sisters who run a tavern find Dolssa near death from starvation and nurse her back to health. This book is so real with its horrifying look at life back then, especially the effect of the bloody crusades and the way people handled beliefs that were different from their own. But it also shows friendship, faith and even miracles. Julie Berry wrote a masterpiece that felt like she lived that time period and I can't wait to read it again in the future.
A book that destroyed you emotionally
Oh man, whenever I think about this book, I feel a small lump in my throat. This book chronicles four teens that are affected by the Wilhelm Gustloff marine disaster in 1945. This is a lost chapter that fell through the cracks in history and the way the author tells this story is necessary. We have teens from Germany, Lithuania, East Prussia and Poland and how they've seen the world during WWII. I can't recommend this book enough so that we don't forget this book a second time.
A book you knew nothing about and was mysterious to you going into it
I had seen this book on Twitter and after seeing the cover and a couple small reviews on there, this was still a mysterious book that other bloggers weren't talking about. The synopsis also isn't much but I still requested it anyway. MAN! I NEARLY refused sleep just so I could finish it and guys, that never happens lol. Just know that this book is basically a Disney-esque theme park with dark shady stuff in the background and how one of the princesses gains an actual mind and we wonder if she actually murdered someone. If that sounds amazing to you, just go in knowing as little as possible and let the book take you on a journey!
A book/series you loved as a child
I remember seeing this book at one of the book fairs that many US elementary schools do and it sounded fun. My little mind was blown away with how someone could read a story and something would come out of it. I remember liking all three books, especially for Dustfinger. I want to read the series as an adult someday and revisit the nostalgia 🙂
I actually don't know who else loves Sailor Moon, so I tag you if you're a fan! Let me know what your answers. I would love to see more people do this great tag 😀