Happy Friday everyone! I hope your week has gone great and if it's summer where you are, hopefully you have some fun plans! Today is a new kind of post that I've wanted to start doing. We all share our upcoming anticipated releases either in pieces or all at once on our platforms. But what happens to those anticipated books? This new quarterly check ins will show the books I was excited for. This is January through March and I'll talk about if I've read them, still need to read them, etc. Let's get started!
January
⊗REMOVED FROM TBR⊗
Sadly, I have removed this book from my TBR and I'm no longer interested. Some negative reviews have come up from both people I trust and also major fans of the TV show. It sounds like the book kinda paints Buffy in a negative light and how the main character doesn't seem to be aware of anything going on. That's kind of a pet peeve for me with a protagonist, especially if it sounds like they don't change. I've also come to realize that I just like how the show did things and how it wrapped up, so if I need a fix, I'll just watch Buffy again.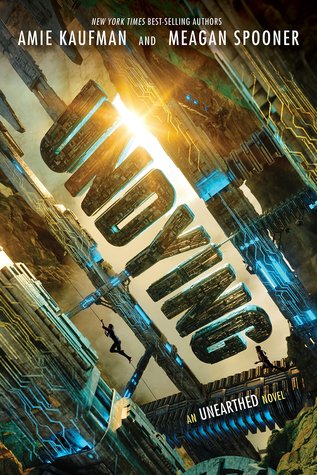 ♦ STILL ON MY TBR ♦
Yep, the conclusion to this sci-fi duology is still on my TBR. I got the audio book with an Audible credit right when it came out and I did start it. But then I suffered from a bad audio book slump in the beginning of the year that took time to get out of. But I've heard pretty good things about this final book and Unearthed was one of my favorites of last year, so I'm determined to listen to this by the end of summer 🙂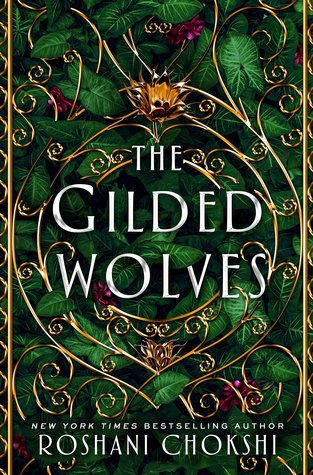 ♥ READ, NEW FAVORITE ♥
Oh man this was everything I had hoped it would be! Early reviews of this book were crazy good and after not having a good streak with the author, I admitted that I was hesitantly excited. But after getting the audio book during the end of my slump, this is a favorite of this year! I loved how the author weaves in magic throughout 1889 Paris and Zofia and Enrique were the gems of this whole book. I know the story hasn't been for everyone, but the anticipation paid off for this one ♥
♦ STILL ON MY TBR ♦
I met the author earlier this year and she was so nice and I got a signed copy of this book! Some of you have also enjoyed this book, which makes me really happy! So why haven't I gotten to it yet? Well, ARCs keep getting in the way lol! :p but I'm very excited to see how she tackles a thick, stand alone fantasy world. I especially wonder how the inspiration from The Princess and the Pea will play into the story. I'm determined to read this by the end of the year!
♦ STILL ON MY TBR ♦
I originally got the audio book when it released at the end of January, but I ended up hating the narrator so I returned it and I plan on getting the book from my library as a physical copy. I've heard nothing but fantastic reviews about this sequel, even though I've seen few of them. But the first book did so many things right and is a great start to a new series that I hope this sequel keeps going strong. It's not quite a top priority book right now, but it's still on my TBR.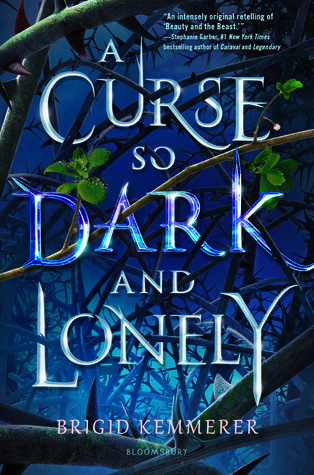 ♦ STILL ON MY TBR ♦
I also started this book not long after it came out. I bought it during its week of release and got about 55 pages in before life got busy and like me, kept having a SQUIRREL moment with other books. But many of friends like Amanda love this book and I want to be one of them. This one I'm gonna give myself time to get to, since I might want to wait until the sequel/companion book comes out next year. I hope the hype rings true with this one.
February
♥ READ ♥
I won an ARC of this book from an Instagram giveaway and I started reading it right after I had gotten it in the mail. This book helped me read consistently everyday and I've kept that habit decently well. I learned a lot of French which was awesome, since I never learned it in school. I don't love Camille as a protagonist, but the setting, the romance, hot air balloons and the magical dress made it a fun journey. It's not a top favorite of the year, but it is my favorite book from Flatiron so far.
♥ READ ♥
Sadly, the anticipation was a burnout for this one. I got an E-ARC of this book on Edelweiss right after the publication date and I was glad for the chance to read it that way. But this wasn't nearly as good as her previous novel The Forbidden Wish. It does have cool gravity magic and one stand out side character and a decent sci-fi world but that's it. The romance was completely forced and void of chemistry and the main character severely frustrated me. A sad dud for me, but I'm glad I did read it.
March
♥ READ ♥
Oh this book so satisfying in many ways! I love love love her previous book The Passion of Dolssa, so I was so happy to be on the blog tour to celebrate the book with the publisher! I also got to meet her at a local book signing and she's such a gem of a lady. But this book follows the Greek gods Aphrodite, Hades, Apollo and Ares as they watch over two couples that fall in love during WWI (also known as "The Great War"). I loved how genuine and endearing Aphrodite's voice was; if she was real, I'm pretty sure she'd talk and act the way she does in the novel. I also love the romances of James and Hazel and Colette and Aubrey. It was great to see the horrors of war, racism but also perseverance and how love is still found amidst war. The author's note at the end are very important to read and hearing her speak on the research she did makes the book even more impactful. This is a must read for history lovers this year!
♥ READ/DNF, LEAST FAVORITE ♥
Oof this book was rough guys. I'm with many reviewers that could not get into this debut novel. The synopsis shows a lot of potential but the pay off was both clunky and even feels like two separate books. Some of the beginning scenes with the modern girl Rhea were genuinely confusing to me and the writing was WAY too "purple prose" that it kept taking me out of the story. I love the cover, but this is a least favorite book the year 😦
♦ STILL ON MY TBR ♦
I was PUMPED for this book in the beginning of the year, since I loved and really felt a connection to Hunted from the year before. I used another audible credit for this book right around release day and yet…it's still sitting in my audible library. One reason why is that sadly, some friends of mine haven't loved it. I don't think 3 stars reviews are bad by any means, but they are kinda worrisome when I see many 3 star reviews. But I do hope to finally listen to this soon and form my own opinion 🙂
DATE MOVED TO 2020, STILL ON TBR
I noticed not too long ago that the date of this book has been changed to August of 2020 but it's still on my TBR and I hope to catch up with the series by then 🙂
♦ STILL ON MY TBR ♦
I've been waiting to see if my library will get this book, but so far it hasn't happened yet. I liked her debut novel ok, and I love her as a person online, but this is hard hitting contemporary I know that I need to be in a certain mood for. So it's still on my TBR, but not as highly as some others 🙂
Final Stats
Number of anticipated books: 13
Books read: 4/13 or 30%
Books still on my TBR: 7/13 or 53%
Books Removed from my TBR: 1/13 or 7 %
So while I did read a few of these, my streak of ones I haven't read yet is pretty bad lol! I've been requesting too many ARCs and been swamped with those release dates as of late. But It's interesting to look at these lists and really see what you have read and which ones are still waiting. I hope to improve these as the year goes on!
How many anticipated books have you read that's on your list? Have you read any of these? If so, what did you think of them? Let me know in the comments!