Happy Saturday everyone! I hope your month has been going great and that you have some fun summer plans ahead 🙂 I wanted to do another one of these, since many of us have ever changing TBRs. The lows I have are ones I NEED your help with! If you could vote for whichever low I should keep and read somewhat sooner, I would appreciate it 🙂 It's hard for me often times to pick which books to completely get rid of. So the LOWS are ones I'm still interested in, but wondering if I'll still enjoy them.
RULES
Link back your post to the original one here
Sort our your Goodreads TBR by date added, ascending
Find 5-10 or more books that are at the bottom of your TBR or books you have removed from your TBR
Post the number of books and give a brief explanation
Next, sort your Goodreads TBR by date added, descending
Find 5-10 or more books you've added to your TBR and explain why you added them
LOWS (VOTE WHICH ONES TO READ SOONER)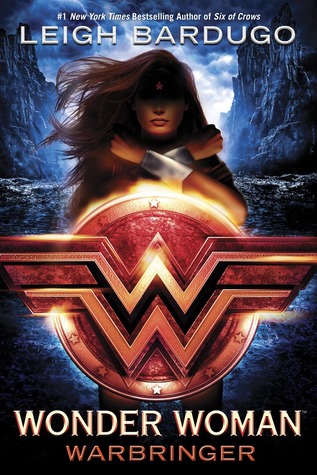 Wonder Woman: Warbringer: This is the only DC Icon book I'm actually paid attention to, but surprisingly, I've heard more negative/underwhelming things about this one. I love the movie that came out a couple years ago, but not sure about this one.
An Assassin's Guide to Love and Treason: This was a highly anticipated release for me at first, but since time has passed, I'm not sure if I would like this book? People have said that the stakes don't feel very present and things seem to be too convenient for the characters. I like Shakespeare stuff in books, but is this worth it?
Roar #1: The idea of storms with the magic system sounds fun, but I'm not entirely sure about this book. I read a sample some time ago and the male love interest didn't seem like a good guy to root for? I also personally didn't like how much the author seemed to emphasize the female body with the clothing the females wear. But I have heard that the overall story is good, but please vote if I should give this a try!
The Dark Days Club #1: I love this first cover and was really bummed when the last two books had cover changes. I like the idea of demons being in historical England and how there's a group/secret society to combat the demons. But I haven't seen many reviews or people talking about it, so if you've read this, let me know what  you think! I might like it, but I do tend to struggle with the Regency era due to how they talked and all the social stuff that's used a lot in books.
The Loneliest Girl in the Universe: I did buy the UK paperback of this a couple years ago before it got released here in the US and the premise does seem interesting. But I did read a small chunk of it and it did read kinda young to me? There's mentions of fan fiction stuff (if I remember right) and to me, it feels weird to read about fan fiction stuff in YA. Is this a good sci-fi book to look into?
HIGHS
If I'm Being Honest: This wasn't on my radar until some great reviews started coming out from people I trust. But this sounds like a great contemporary about a prickly girl who learns how to be kind without completely changing herself. Plus it reminds me of 10 Things I Hate About You which I watched recently and LOVED! So I'm waiting for my library copy to come.
Cursed: I heard about this recently with all the BEA and BookCon talk and the fact that this is already getting a Netflix adaptation is quite impressive. Plus, it's a reluctant hero story which I'm starting to really enjoy. So I hope this will be a fun King Arthur retelling.
The Tenth Girl: This is another that came onto my radar during all the BEA buzz and MAN I NEED THIS BOOK! It's set at a finishing school that's on the isolated tip of Argentina and a new girl goes to this school. But the school only takes 10 girls and the tenth girl is missing. I've been seeing early buzz about this debut novel being amazing, dark and has quite the ending so THE NEED is real!
The Ten Thousand Doors of January: This is an upcoming debut novel that has a historical setting but also looks like it's a portal fantasy! I love that historical fantasy books are becoming more common and popular! I also continue to be really impressed with many debut novels that are coming out or have come out this year, so I hope this is a new favorite.
Eight Will Fall: This was a book I found out about on Edelweiss and I nearly fell over with how awesome this sounds! This is about a group of criminals that are sent into dark, underground tunnels to kill an ancient evil. The land has also banned magic and this group slowly starts to realize that it's a suicide mission. I love the darker YA stuff and this sounds right up my alley and I hope more people keep talking about it 🙂
I Love You So Mochi: This sounds like a wonderful and sweet YA contemporary that came out recently and since it has mochi in the title, I have to check it out then lol!
Harley in the Sky: A couple of wonderful blogger friends on the street team for this upcoming book and when they helped share the cover reveal and synopsis for this book, I was SO on board! This is about a girl who is a trapeze artist and joins a rival circus and also must come to terms with her past and her family. I haven't read anything by this author yet, but I just love the idea of reading an ACTUAL circus book (seems rare these days) so I'm down for it.
Love From A to Z: This is a recent YA contemporary release that's just glowing from reviews of people I trust! Even pickier reviewers I watch loved this, so that's saying something. We follow a girl who goes to Qatar after an incident when she defends herself against her terrible teacher. We also follow an Asian American boy who got diagnosed with multiple sclerosis and isn't ready to tell his family yet. Since I'm still a novice to contemporary books, I'm still so excited for this book and I want to love it like everyone else 🙂
What did you add to your TBR recently? Do you see a favorite book here? If you've read any of these, let me know in the comments!