Title: Where Dreams Descend (Kingdom of Cards #1)
Author: Janella Angeles (Debut)
Genre: YA Fantasy
Release Date: June 2nd, 2020 from Wednesday Books
Goodreads Synopsis: A debut fantasy duology pitched as The Phantom of the Opera meets Moulin Rouge, the story follows Hellfire House's star showgirl who, haunted by a dark past, must enter a magician's competition in order to secure her freedom from the handsome, enigmatic keeper of the club, even as mysterious accidents seem to plague her every move.
*CUE FANGIRL SCREAMING*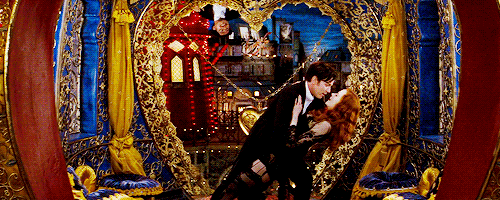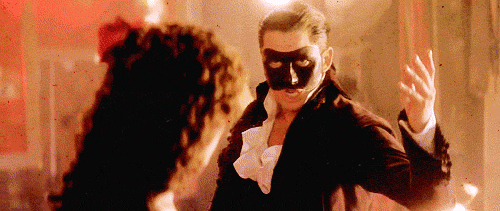 This cover and the release date was just dropped this month and you GUYS, this book is LIFE to me! I heard about this book when it was announced last year but been impatiently waiting for information on it. But now we can feast our eyes on this COVER! I think this book will probably steal my heart next year and I can imagine that not enough Moulin Rogue or Phantom GIFs will be enough. This combination is a serious dream come true for YA and I'm really hoping that this will satisfy my need for this book.
I've been a fan of both Moulin Rogue and Phantom of the Opera since I was a teen! Moulin Rogue was everywhere was a young teen and the soundtrack was the one soundtrack me and a few friends would listen to. I've seen the movie SO many times and I always have people watch it who have never seen it. Then, I saw the 2004 Phantom movie when I a bit older, having not heard the original Broadway cast. Once the overture started and the picture started going from black and white to color, I was transfixed by this movie. For years, movies and musicals like this just speak to me on every level and now there will be a YA book that will hopefully have those vibes.
Is it June yet???
Are you excited for this book? What other books are you excited for next year? Let me know in the comments!