Happy Halloween!!
Happy Thursday everyone! This is one of the best holidays of the whole year and I couldn't be happier that a themed book tag is around! I found this on Bookables on Booktube for this tag, but it was originally created by a beautiful chaos of books on Booktube. I'm also going to try as best as I can to only use spookier books for my answers, but no guarantees lol.
1. Thriller: A book that was an absolute page turner
I read/listened to this book in only 3 days, which is a bit rare for me. But I couldn't tear my mind away from this story! This follows Nedra, a girl who goes to Yugen Academy to find a cure for the Wasting Death plague that is starting to spread across her homeland, Lunar Island. This book is seriously dark and heavy to read at times. This book pulls no punches when it comes to how a plague kills, maims scars people and it was riveting.
2. Somebody's watching me: A book that gave you serious creeps
This book was both beautiful but also HELLA creepy in parts! I was glad that I read this book with the lights on because there were some scenes that were dark and nearly made me not want to sleep. This book is set in a huge manor by the sea, as Annaleigh is trying to find out how her sisters actually died and who could be trying to kill the rest of them. If there's one fantasy book to read during this time of year, don't skip on this one.
3. Vampire: a book that was so soul sucking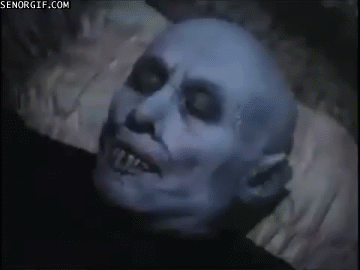 WELL, I'm kinda offended by this since I really like vampires LOL. But anyway, one book that comes to mind was this one. This cover may be gorgeous and even a bit alluring, this was very soul sucking. The writing was the worst way you could do purple prose; sentences didn't even make sense half the time! This also felt like two different books and the way they connect was very cheap so this book didn't get completed.
4. I put a spell on you: A book featuring witchcraft or magic
Oh yes, I just HAD to pick this one for this answer. This book has magical libraries and sorcerers who make deals with demons. If this isn't a perfect pick, I don't know what is lol. But I loved this book so much! This isn't a spooky book by any means, but this book really put a spell on me from chapter one. I loved Elisabeth and her wit, smarts and personality and Nathaniel was a perfect, lovable grouchy sorcerer 🙂
5. This Halloween: your favorite treat/snack while reading
Whenever I can find these around this time of year, Reese's pumpkins always make it into the shopping cart! It's the perfect size to eat and also the best flavor combo ever. I try to not actually eat or drink much while reading, but I wouldn't be opposed to eat a few while reading a book.
6. Time Warp: "Let's do the time warp again!" What book(s) do you like to return to this time of year?
I haven't been able to go back to any specific books during the spooky season specifically, but if I could do that, I would want to revisit a few of these books:
These books are older and ones I read as a teen but not yet as an adult. In my teen years, I read The Silver Kiss 6 times since discovering it and it's a classic YA vampire story. I also really loved Companions of the Night in my junior high school years, but I've only read that one once or twice. But I would love to go back to all three of these as an adult next Halloween 🙂
7. Hungry like the wolf: A book you loved you so much, you devoured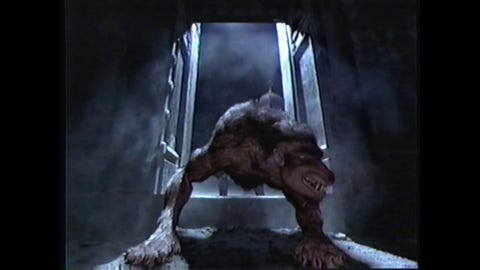 I'll say it before and I'll say it again: This book is a TRUE YA creepy gem! More people need to read it if you love more dark and atmospheric horror books. This standalone book follows Micheline Helsing, who uses her special camera to capture spirits. She is also a tetrachromat, so she can see the undead like no one else can. I read this as a library e-book and I COULD NOT put it down. This was perfectly paced, so well written and had an action packed plot from beginning to end and cemented Courtney Alameda as an auto buy author.
8. The Addams Family: A book that features a dysfunctional family
I decided to go with this zombie western book! Willie is always trying to survive and provide for her siblings. Their mother is gone, their dad is a no good drunk, so she steps up to provide for her younger siblings. But she has a complicated relationship with her brother Micah. They live in a harsh, dusty world where things aren't the same anymore. So her and Micah hire two brother mercenaries to go hunt down their father to settle a debt. Along the way, I loved how Willie and Micah try to survive but also understand each other. This book was thrilling, freaky at times but also with a layer of emotion underneath it. This was one of my favorites from last year.
9. Scary monsters (and super creeps): A book genre that you're scared or intimated to pick up
Lately, I've been wondering about trying adult thrillers or books with more of a scary setting. I don't read a ton of adult books very often, since some more mature content is too much for me personally. But after hearing that The Turn of the Key is a retelling of sorts of the classic story The Turn of the Screw, I've been interested in picking this up. There's a few other thrillers, like Riley Sager's books that I'm wondering if I'll like. If you think I would, let me know!
10. The twilight zone: a book with a completely different and unique premise
This YA science fiction series is seriously one of a kind! I was on the blog tour for the first book a couple years ago and my mind was blown! This series follows Catarina, a gifted genetic hacker who was taught by her famous father. Her father is trying to develop a cure for the terrifying plague that makes you explode and then spread the contagion! She's trying to decipher her dad's last message before he was taken by the company Cartaxus. This series is not only a page turner but  mind bender as well! I never knew who to trust or what could possibly happen next. I remember staying up late to finish book 2 when it came out last October and now I'm dying for book three. Most YA sci-fi these days has space opera romances, sassy A.I. or people trying to save galaxies or space kingdoms. But this series is based in science, where you have a panel inside you that can monitor organ function, change your appearance or help you heal from injuries faster. This is a genius story that I can't recommend enough, especially if you want more hard sci-fi in the YA section.
There you have it! I hope you all have a safe holiday and that you enjoyed this book tag! I tag the following people:
What would your answers be with this tag? Do you love these books as well? What is your favorite part of Halloween? Let me know in the comments!