Happy March everyone! It's crazy that another month is already here, but it's getting closer to spring and I'm okay with that! February was a much smaller reading month than I expected. I only finished 3 things in February but I was still consistently reading. I've also realized that I'm finally consuming audio books faster!
I used to be notorious for taking a MONTH or longer for most of my audio books but not anymore! That's the best thing I can take away from February and I want to keep up this new goal with finishing them faster. I also played more video games this month and I'll get to that soon 🙂
February Wrap Up
Total Books Finished: 3
Audio Books: 2
ARCs: 1
DNFs: 2
Started, Not Finished: 4
Read from January 30th-February 9th
ARC PDF via FFBC for blog tour & finished copy for bookstagram tour
Rating: 3 stars
So to put it simply: if this is only a duology, then this last book failed at balancing the plot, romance and the dangers of the Final Six going to Europa. The ending was so sudden and a random epilogue just finishes off the book with a possible hint at more but I'm not certain. The only parts I liked were: the author did do her research when it came to all the stuff on the spacecraft, being an astronaut, a couple intense moments and still Leo being the standout character for me. This is a "popcorn" book series for me, with just being fun and quick reads but they're not super memorable for me. If there is going to be more, I will read them. But if not, this final book was a misfire with the actual Europa setting being WAY too late in the book.
Blog Tour Review: The Life Below (The Final Six #2) + Giveaway!
Listened from February 4th-10th
Audible audio book, had pre-ordered
Rating: 4 stars
This was a finale where I had super high expectations of how this was all going to end. I had been waiting for this finale for like 4 and a half years. I am happy to say that I binged this audio book in less than a week which was a testament to how gripping this series is! We continue to follow the Diviners as they try to get to Bountiful, Nebraska where a girl named Sarah Beth Olson possibly has the answers they need on how to defeat the King of Crows. I'll say right these things right now: Theta is QUEEN, Sarah Beth is one CREEPY AF farm girl, Isaiah and Theta are my OTP and…some things didn't happen like they should have. I was disappointed by a few things but overall, I still love this series and hope there be some kind of spin off, since the final chapter is an epilogue/prologue?! While it wasn't quite what I had hoped for, it was still good and January LaVoy continues to be the female QUEEN of audio book narrators.
Mini Audio Book Review: The King of Crows (Diviners #4)
Listened from February 18th-21st
Audible audio book
Rating: 4 stars
I finally finished this first book in a adult fantasy romance duology! I basically listened to this in 3 days which…GO ME! (I'm happy my audio books goal is improving) This really caught me by surprise, since I didn't quite know what to expect. We follow Lara, a girl from the desert kingdom of Maradrina who is marrying Aren, the king of the mysterious kingdom Ithicana and the kingdom that controls the bridge. This bridge is a massive structure that controls all trade and Ithicana has done a great job at keeping secrets on how to control the bridge. It's Lara's mission to seduce Aren and make him trust her, kill him and find out the secrets to the bridge so Maradrina can control it. OH MAN THE CHEMISTRY BETWEEN THESE TWO! Aren and Lara have such sexual tension and chemistry between them and both narrators were perfect choices. The "hate to love" trope in this was fantastic and the overall fantasy world was fascinating. While I do wish it had been longer to expand more things, this was still SO good and a great book to binge!
Audio Book Review: The Bridge Kingdom #1
DNFs
DNF @ 92%
Ok, this was a gamble for me in the first place. I like some horror stuff, but I can only handle so much. This book definitely has satanic stuff in it and that was one of the couple major reasons why I ended up DNF'ing it so close to the end. I do respect how well done the audio book is produced and narrated but that couldn't save it. This book is SO anticlimactic with all the info dumps, repetitive conversations and details, romances with no foundation and hardly any answers! The author has said on Goodreads that she wants to give readers a sequel but I thought it was a standalone. But after giving it such a chance, I wasn't being given anything good to finish it so I was done.
DNF @ 15%
This hurt a bit at first. A book with a feisty protagonist and cybernetic dragons?! This sounded right up my alley. But after only  15% (which I usually give a book twice that before giving up), I realized that the writing style wasn't for me. The writer keeps jumping back and forth about past and present things in the same paragraph, so not only was it hard to follow but stay focused on the event that was actually happening. Plus, this may be just me, but Pru sounds WAY TOO MUCH like Genie Lo from the series of the same name. Her humor and the way she saw her classmates and friends was much too reminiscent of Genie and it was hard to connect to Pru as her own character. Plus the dragons were only mentioned and it didn't feel like they would be a key aspect of the story? I feel bad giving up the book so early, but I'm very writing style oriented when it comes to reading and if I can't follow what's going on, it's not worth continuing.
Started, Not Finished
Read 22%
I started entering a random mood reading period in February and I just wanted to start books that sounded good to me and ones I genuinely wanted to read. So I started with this book! I've actually met the author twice now so talking to her in person has been really cool and made me excited for her book. So far this book is fun and an easy read! It's set in an icy, Viking inspired world and I really like the main character. I hope to read a chunk of this in March, but primarily save it for April and onward.
Read 67 pages
Ok, I've finally started this and I'm…not entirely sure what to think. I totally see the combo of Moulin Rogue and Phantom in this already from what I've read, but I'm not a huge fan of our main girl Kallia. She has the stupid stubbornness that can really bug me in YA books sometimes and it really makes her not make the best decisions when she has the potential to be better. I'm not sure who the love interest is at this point. I still have to pick it back up again and we shall see how it unfolds. I like it fine, but sadly, it's not the book that hooked me from page one so far.
Read 57%
This is what took up most of my reading in February and I did reach my personal goal that I had for this book: reach at least 40% by the end of the month and I'm over halfway done! This is the newest book set in Carson's Girl of Fire and Thorns world and this takes place after the original trilogy. We follow a girl named Red Sparkle Stone, who is about to be adopted by Queen Elisa and Hector but the adoption is sabotaged. So Red tries to train in the Royal Guard to show her loyalty and win the heart of the queen's people. So far, it's both chapters of Red's past as a child and the current chapters when she's training. Having read the original trilogy, you don't need to read them to read this one but it's not a bad idea if you're curious about the original trilogy. And so far, I like this book fine but it's not a 4 or 5 star read. I like Red's past chapters much better but the current chapters are very repetitive with ALL the training and Red is WAY TOO OP for this book and she carries that "special snowflake" label even though her personality doesn't show it. But I hope to finish it this week, so stay tuned for a review soon.
March 2020 TBR
So besides finishing The Empire of Dreams this week, my big goal for March is reading Race the Sands, which is at least 500 pages! I've seen a physical ARC of it and that book is a beast of a tome which I didn't quite expect. So that's pretty much priority number 1 after my current read. Then, I hope to read chunks of Shielded and Where Dreams Descend but not finish them. Then, I need to get to Maya and the Rising Dark, Tigers, Not Daughters and Deeplight which come out soon. Then, I've got that graphic novel Descender that I want to try. Then, I have library copies of Twisted Fates (audio book) and The Kingdom of Back (physical copy) to hopefully finish before they need to be returned. So wish me luck everyone!
Video Games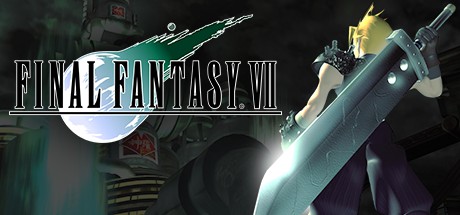 I'm finally playing FF7! I have the old version on the Switch that my husband bought a while ago. I'm 20 hours into the game and I see why so many people love it! While some of the old game mechanics are hard to use at times, I'm still liking it and my husband has helped a few times. I SHIP TIFA AND CLOUD SO HARD! Tifa is my favorite character so far and some of the character moments have really surprised me. I'm trying to finish as quickly as possible, so I'm not spoiled for anything once the remake comes out in April.
There was also a new DLC for Fire Emblem: Three Houses. This has a 4th "house" called the Ashen Wolves and it's a short side story DLC story. It's also much harder than the main story, so it's kicked my butt a few times. But I did just finish the Blue Lions story again with these 4 characters in my army and they're pretty good fighters. Now I just need a better strategy  for actually beating the DLC lol. Who else has played Three Houses?
What did you read in February? Did you read any of these? What are your March reading plans? Also what video games have you been playing?