Happy Monday everyone! I know this list is late but I wanted to share my next batch of anticipated books: April through July. Funny enough, there aren't a ton of books in early summer that I'm excited for. Plus, with all that's going on, it's possible that some of these might change publication dates. It's been a bummer that a lot of books are getting pushed back, but all we can do is wait I guess. I also want to note that I may have read a few of these already, but I'm still listing them because I was originally anticipating them and I wanted to keep my original list. I can recap my thoughts again later in the year when I do the check ins but now that that's out of the way, let's jump in!
April 2020
April 21st 2020 from Feiwel & Friends (Macmillan)
Goodreads Synopsis: I have a mouth, but I mustn't speak;
Ears, but I mustn't hear;
Eyes, but I mustn't see.
1800, Joseon (Korea). Homesick and orphaned sixteen-year-old Seol is living out the ancient curse: "May you live in interesting times." Indentured to the police bureau, she's been tasked with assisting a well-respected young inspector with the investigation into the politically charged murder of a noblewoman.
As they delve deeper into the dead woman's secrets, Seol forms an unlikely bond of friendship with the inspector. But her loyalty is tested when he becomes the prime suspect, and Seol may be the only one capable of discovering what truly happened on the night of the murder.
But in a land where silence and obedience are valued above all else, curiosity can be deadly.
I originally saw Chloe @ The Elven Warrior post a glowing review about this book earlier in the year and she brought my attention to this book. It feel rare that a YA book has a dark mystery set in another country. This sounds so cool to be set in 1800's Korea, especially diving into Korean history. The cover made me think it was a horror at first but nope. But I hope to like this and learn something new about a country I'm not familiar with 🙂
April 21st 2020 from Harper Voyager
Goodreads Synopsis: In this standalone fantasy, a pair of strong and determined women risk their lives battling injustice, corruption, and deadly enemies in their quest to become monster racing champions.
Life, death, and rebirth—in Becar, everyone knows that who you are in this life will determine what you are in your next life. The augurs can read your fate in your aura: hawk, heron, tortoise, jackal, human. Armed with that knowledge, you can change your destiny with the choices you make, both in this life and your next. But for the darkest individuals, there is no redemption: you come back as a kehok, a monster, and you will always be a kehok for the rest of time.
Unless you can win the Races.
As a professional trainer, Tamra was an elite kehok rider. Then a tragic accident on the track shattered her confidence, damaged her career, and left her nearly broke. Now Tamra needs the prize money to prevent the local temple from taking her daughter away from her, and that means she must once again find a winning kehok . . . and a rider willing to trust her.
Raia is desperate to get away from her domineering family and cruel fiancé. As a kehok rider, she could earn enough to buy her freedom. But she can't become good enough to compete without a first-rate trainer.
Impressed by the inexperienced young woman's determination, Tamra hires Raia and pairs her with a strange new kehok with the potential to win—if he can be tamed.
But in this sport, if you forget you're riding on the back of a monster, you die. Tamra and Raia will work harder than they ever thought possible to win the deadly Becaran Races—and in the process, discover what makes this particular kehok so special.
I was really excited to see this book coming out, since I loved this author's YA book Fire and Heist and I did like the first book in the Renthia series The Queen of Blood. I think Durst is so creative and has really fresh ideas, so the idea of monster races in the desert sounds epic right? This book seems to be a beast of a book but I hope to have another book by this author to really enjoy and be really immersive.
May 2020
May 5th 2020 from Knopf Books (Penguin)
Goodreads Synopsis: Our heroes are back… kind of. From the bestselling co-authors of the Illuminae Files comes the second book in the epic series about a squad of misfits, losers, and discipline cases who just might be the galaxy's best hope for survival.
First, the bad news: an ancient evil—you know, your standard consume-all-life-in-the-galaxy deal—is about to be unleashed. The good news? Squad 312 is standing by to save the day. They've just got to take care of a few small distractions first.
Like the clan of gremps who'd like to rearrange their favorite faces.
And the cadre of illegit GIA agents with creepy flowers where their eyes used to be, who'll stop at nothing to get their hands on Auri.
Then there's Kal's long-lost sister, who's not exactly happy to see her baby brother, and has a Syldrathi army at her back. With half the known galaxy on their tails, Squad 312 has never felt so wanted.
When they learn the Hadfield has been found, it's time to come out of hiding. Two centuries ago, the colony ship vanished, leaving Auri as its sole survivor. Now, its black box might be what saves them. But time is short, and if Auri can't learn to master her powers as a Trigger, the squad and all their admirers are going to be deader than the Great Ultrasaur of Abraaxis IV.
Shocking revelations, bank heists, mysterious gifts, inappropriately tight bodysuits, and an epic firefight will determine the fate of the Aurora Legion's most unforgettable heroes—and maybe the rest of the galaxy as well.
MY SQUAD! MY CHILDREN! MY HOT SPACE ELF! I am dying for this book guys! I love Aurora Rising so freaking much. The first book quickly became a favorite last year, with taking me into space and reminding me of Star Wars and Mass Effect. Plus I loved how everyone had their own unique voices and how the story quickly exploded into craziness. I'm so stoked to see how this story continues after the note that the first book left on. Plus, I want more of Kal so this cover makes me anticipate it even more.
May 12th 2020 from Random House
Goodreads Synopsis: Five royal houses will hear the call to compete in the Trial for the dragon throne. A liar, a soldier, a servant, a thief, and a murderer will answer it. Who will win?
When the Emperor dies, the five royal houses of Etrusia attend the Call, where one of their own will be selected to compete for the throne. It is always the oldest child, the one who has been preparing for years to compete in the Trial. But this year is different. This year, these five outcasts will answer the call….
THE LIAR: Emilia must hide her dark magic or be put to death.
THE SOLDIER: Lucian is a warrior who has sworn to never lift a sword again.
THE SERVANT: Vespir is a dragon trainer whose skills alone will keep her in the game.
THE THIEF: Ajax knows that nothing is free–he must take what he wants.
THE MURDERER: Hyperia was born to rule and will stop at nothing to take her throne
I actually really liked the author's debut novel A Shadow Bright and Burning a couple years ago. I liked how she incorporated creepy monsters and magic into Victorian England. While I still need to finish that series, this new one will have dragons! I almost always try a YA book about dragons just to see how the author uses the fantasy creatures in their story. This one sounds intense with our characters coming from different backgrounds and a battle for the dragon throne. While this does sound like a Game of Thrones imitation, I completely trust the author to bring her own A game to her new series. Fingers crossed for this one.
May 19th 2020 from Scholastic Press
So….here's the thing on this one. It's cool that the author is returning to her iconic series, but I didn't expect it to be about President Snow as a young man. I'm putting this here since I plan on finally reading the entire trilogy soon. I've seen all the movies so I know the general idea of how this ends, but I'm excited for other people to read it for right now until I read the trilogy. I trust that the author has a good reason for writing about Snow, so we'll see…
May 26th from Viking Books for Young Readers (Penguin)
Goodreads Synopsis: A lush, slow-burn romance set in 17th century France, and centered around the broken history of the Hope Diamond– the high-society intrigue of Richelle Mead's Glittering Court series meets the romance of Melissa de la Cruz's Alex and Eliza.
In the depths of the Bastille, sixteen-year-old Juliet Pitau sits cold and filthy in her cell. Charged with stealing what has come to be known as the Hope Diamond from King Louis XIV, she has one final chance to convince the King that her motives were pure. If she fails, this night may be her last. Recording her confession is Rene, a scribe for the king and the man she loves. But Rene won't even look her way, let alone begin to forgive her for her betrayal of him.
Before Juliet was imprisoned, she was the daughter of the finest gem cutter in all of Paris. The young King Louis XIV hand-selected Jean Pitau to be his crown jeweler, the only man who could make him shine like the sun. When Louis purchases the Tavernier Violet, a large, deep-blue diamond the likes of which the French court has never seen, Jean is tasked with turning it brilliant. But Juliet's father has never cut a diamond quite like this–and shaping it is risky business. While Jean spirals into depression, Juliet takes it upon herself to have the diamond cut for the King. But with every misstep, she brings her family closer to ruin, and closer to probable death at morning's light once Louis casts his sentence.
Viking Books/Penguin in general is one of my top favorite publishers as of the last year or so. They publish really amazing authors from Julie Berry to many others and this book sounds awesome. I think this sounds cool with the Hope Diamond being a central plot point. I like that jewels and heists are the main focuses of the plot, which makes it unique compared to other YA historical fiction. I'll take any  historical fiction with jewels and set in Paris, so I'm ready. Plus this the author's debut in the YA genre!
June 2020
June 2nd 2020 Knopf Children's (Penguin Random House)
Goodreads Synopsis: Les Misérables meets Six of Crows in this page-turning adventure as a young thief finds herself going head to head with leaders of Paris's criminal underground in the wake of the French Revolution.
In the violent urban jungle of an alternate 1828 Paris, the French Revolution has failed and the city is divided between merciless royalty and nine underworld criminal guilds, known as the Court of Miracles. Eponine (Nina) Thénardier is a talented cat burglar and member of the Thieves Guild. Nina's life is midnight robberies, avoiding her father's fists, and watching over her naïve adopted sister, Cosette (Ettie). When Ettie attracts the eye of the Tiger–the ruthless lord of the Guild of Flesh–Nina is caught in a desperate race to keep the younger girl safe. Her vow takes her from the city's dark underbelly to the glittering court of Louis XVII. And it also forces Nina to make a terrible choice–protect Ettie and set off a brutal war between the guilds, or forever lose her sister to the Tiger.
I've been waiting for this book for SO long! The date was being pushed back so much that I had no idea when this was coming out. But when the author finally announced the cover and proper release date late last year/early this year, I was so relieved lol. A diverse retelling of both Les Miserables and The Jungle Book? Sign me up! This is an own voices debut novel that I really hope more people discover and talk about. I don't see retellings for these stories ever, so I think this will be a breath of fresh air for YA books!
June 23rd 2020 from Page Street Kids
Goodreads Synopsis: Danger lurks within the roots of Forest of Souls, an epic, unrelenting tale of destiny and sisterhood, perfect for fans of Naomi Novik and Susan Dennard.
Sirscha Ashwyn comes from nothing, but she's intent on becoming something. After years of training to become the queen's next royal spy, her plans are derailed when shamans attack and kill her best friend Saengo.
And then Sirscha, somehow, restores Saengo to life.
Unveiled as the first soulguide in living memory, Sirscha is summoned to the domain of the Spider King. For centuries, he has used his influence over the Dead Wood—an ancient forest possessed by souls—to enforce peace between the kingdoms. Now, with the trees growing wild and untamed, only a soulguide can restrain them. As war looms, Sirscha must master her newly awakened abilities before the trees shatter the brittle peace, or worse, claim Saengo, the friend she would die for.
Soul magic…Spider King…female friendship…what's not to be excited about?! Plus this cover is so stunning, powerful and kinda creepy that it's everything. I first heard about this book on social media and then a few great early on reviews on Goodreads. I haven't read anything by this author before but this sounds great. I'm always ready for books with multiple types of magic, especially unique magics like soul magic. I want this book/series to be a new favorite, since it feels like it's been a long time since a new YA fantasy series is a favorite. Here's to hoping!
June 30th 2020 from Razorbill (Penguin)
Goodreads Synopsis: When Andra wakes up, she's drowning.
Not only that, but she's in a hot, dirty cave, it's the year 3102, and everyone keeps calling her Goddess. When Andra went into a cryonic sleep for a trip across the galaxy, she expected to wake up in a hundred years, not a thousand. Worst of all, the rest of the colonists–including her family and friends–are dead. They died centuries ago, and for some reason, their descendants think Andra's a deity. She knows she's nothing special, but she'll play along if it means she can figure out why she was left in stasis and how to get back to Earth.
Zhade, the exiled bastard prince of Eerensed, has other plans. Four years ago, the sleeping Goddess's glass coffin disappeared from the palace, and Zhade devoted himself to finding it. Now he's hoping the Goddess will be the key to taking his rightful place on the throne–if he can get her to play her part, that is. Because if his people realize she doesn't actually have the power to save their dying planet, they'll kill her.
With a vicious monarch on the throne and a city tearing apart at the seams, Zhade and Andra might never be able to unlock the mystery of her fate, let alone find a way to unseat the king, especially since Zhade hasn't exactly been forthcoming with Andra. And a thousand years from home, is there any way of knowing that Earth is better than the planet she's woken to?
When I read the synopsis of this book, I KNEW that I had to read this! YA science fiction is quickly becoming a favorite genre with books like Unearthed, This Mortal Coil, Aurora Rising and the Renegades trilogy. I've been following the author a for little while now and she said that she was inspired by a linguistics class she took! How cool is that?! I really think this sounds fascinating with this girl waking up, realizing that she's in the wrong place and wrong time and she's being worshiped as a goddess? Sign me up man! I immediately requested an ARC of this book after reading the synopsis and having that gut feeling that this could be a new favorite. Fingers crossed guys!
July 2020
July 7th 2020 from Knopf (Penguin Random House)
Goodreads Synopsis: The thrilling sequel to SPIN THE DAWN, a magical series steeped in Chinese culture.
Maia Tamarin's journey to sew the dresses of the sun, the moon and the stars has taken a grievous toll. She returns to a kingdom on the brink of war. The boy she loves is gone, and she is forced to don the dress of the sun and assume the place of the emperor's bride-to-be to keep the peace.
But the war raging around Maia is nothing compared to the battle within. Ever since she was touched by the demon Bandur, she has been changing . . . glancing in the mirror to see her own eyes glowing red, losing control of her magic, her body, her mind. It's only a matter of time before Maia loses herself completely, but she will stop at nothing to find Edan, protect her family, and bring lasting peace to her country.
Oh man, July is gonna start off with a bang!! I read the first book Spin the Dawn last summer before it came out and LOVED it so much! I wanted all the clothes and food and fell so hard for this story. The ending left on a quite a cliffhanger and I've been waiting to see how this story ends. Both of these covers are EPIC and I'm confident that this finale will be satisfying. The first book was so immersive, colorful and romantic with fantastic world building and heroine that I really rooted for. If you haven't read the first book yet, READ IT!
July 7th 2020 from Tor Teen
Goodreads Synopsis: A PRINCESS
A STABLE BOY
A QUEST
When her father dies, Princess Amarande is given an ultimatum: Marry the leader of one of the four neighboring kingdoms, or lose her crown—and possibly her life. And to force her hand, her beloved, the stable boy Luca, is kidnapped.
But Amarande was raised to be a warrior, not a sacrifice.
And nothing will stop her from saving her true love and rescuing her kingdom.
The acclaimed author of Sea Witch turns the classic damsel-in-distress tale on its head with this story of adventure, identity, and love.
Ok, STEAL MY HEART FOR HAVING A BOOK BEING INSPIRED BY THE PRINCESS BRIDE?!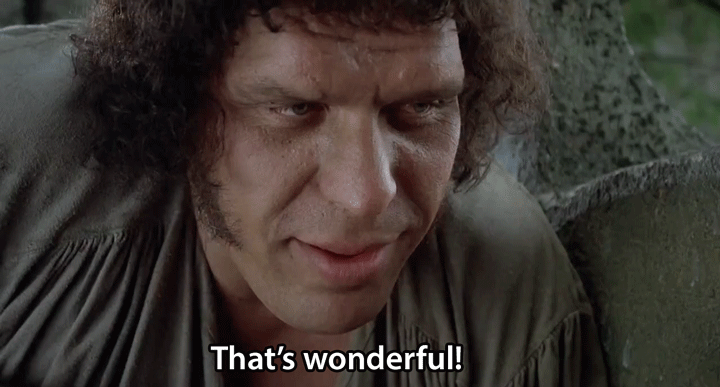 I haven't read this author's Sea Witch books yet, but I sure will and I'm SO pre-ordering this book! Who didn't have the Princess Bride movie shape their childhood? That movie is one of the BEST movies ever made! I'm not exactly coherent about this book, but from the EPIC Charlie Bowater cover and the synopsis, I need this book in my life now.
July 14th 2020 from Orbit
**I'm not including a synopsis here, since this is book 16 in the series and don't want to spoil anyone**
Man, I'm PUMPED for this! It's been 5 years since the last installment came out and this actually got split into 2 books. Recently, Jim Butcher did an interview with Daniel Greene (great SFF booktuber) and he said that this new book is split into two books: Peace Talks coming out first and then Battleground coming out in the fall. While I still have to listen to the previous installment to be caught up, I love this series so much and can't wait to see what awaits Harry next.
July 21st 2020 from Delacorte Press (Random House)
Goodreads Synopsis: For fans of Sorcery of Thorns and Furyborn comes a thrilling new fantasy about a kingdom ravaged by war, and the princess who might be the key to saving not only those closest to her, but the kingdom itself, if she reveals the very secret that could destroy her.
The kingdom of Hálendi is in trouble. It's losing the war at its borders, and rumors of a new, deadlier threat on the horizon have surfaced. Princess Jennesara knows her skills on the battlefield would make her an asset and wants to help, but her father has other plans.
As the second-born heir to the throne, Jenna lacks the firstborn's–her brother's–magical abilities, so the king promises her hand in marriage to the prince of neighboring Turia in exchange for resources Hálendi needs. Jenna must leave behind everything she has ever known if she is to give her people a chance at peace.
Only, on the journey to reach her betrothed and new home, the royal caravan is ambushed, and Jenna realizes the rumors were wrong–the new threat is worse than anyone imagined. Now Jenna must decide if revealing a dangerous secret is worth the cost before it's too late–for her and for her entire kingdom.
I first met this author back in November at a book event and it was cool to meet her and hear her mentioned her upcoming debut novel. So I looked it up and was immediately interested. This sounds like a bit like a classic YA fantasy story about a girl whose training and also needing to save her kingdom. Plus her kingdom is an ice world which is pretty cool. The synopsis doesn't give much away about the magic in this world and that makes me more intrigued to see what magic system this book has. The more mystery in the synopsis, the better right?
July 21st 2020 from HMH Teen
Goodreads Synopsis: Enchantée meets Downton Abbey in this atmospheric YA historical fantasy set in nineteenth-century Denmark, where secrets can kill and magic is a deadly gift.
For Marit Olsen, magic is all about strategy: it flows freely through her blood, but every use leaves behind a deadly, ice-like build-up within her veins called the Firn. Marit knows how dangerous it is to let too much Firn build up—after all, it killed her sister—and she has vowed never to use her thread magic. But when Eve, a fellow orphan whom Marit views like a little sister, is adopted by the wealthy Helene Vestergaard, Marit will do anything to stay by Eve's side. She decides to risk the Firn and uses magic to secure a job as a seamstress in the Vestergaard household.
But Marit has a second, hidden agenda: her father died while working in the Vestergaards' jewel mines—and it might not have been an accident. The closer Marit gets to the truth about the Vestergaard family, the more she realizes she and everyone she's come to love are in danger. When she finds herself in the middle of a treacherous deception that goes all the way up to the king of Denmark, magic may be the only thing that can save her—if it doesn't kill her first.
Another historical fantasy guys! Give me more of it! I have this author's first book The Disappearances, but I haven't finished it yet. But I still think book sounds super cool and I'm excited for it. It's set in Denmark, which is a cool and unique location. Usually we're getting YA historical fantasy books in England or Paris, so it's nice to have another European country take the stage in this book. The cover is GORGEOUS and it's cool to see the synopsis of the magic system called Firn. Plus the blurb mentions "Downton Abbey" so that's another fun tidbit for me. I have high hopes for this being another favorite book. Like I mentioned, it feels like I don't get new favorite historical fantasy books often.
There we go! That's my next batch of books I'm super pumped for! Which of these books are on your list? Are there other books I should look forward to? Let me know in the comments!