Hey everyone. With all that's going on in the world right now, I hope you all are safe and doing okay. I'm pissed off that so many police officers are NOT following protocol and doing terrible things. I'm pissed that so many Black lives have been ended, shattered or hurt. I'm sad that people like George Floyd, Breonna Taylor and many others that lost their lives. I am a white woman but I am an ally. I want to be there for anyone who needs someone to listen, be a friend and also help in any way. I will never understand the feelings and emotions that the Black community has and is feeling. But I promise to keep educating myself, read more diversely and keep supporting Black voices. I have been educating myself already by looking stuff up online and I already feel better knowing more than I did before. I promise to make a lifetime commitment. I will stand with all of you, with the Black Lives Matter movement. Raising our voices does make a difference, so we should never be silent.
**Please recommend more Black  bloggers for me to follow. I follow great ladies like LaRonda @ Flying Paperbacks and Leelynn @ Sometimes Leelynn Reads but I want follow more of you!**
I also want to post an article that lists black owned bookstores if you want to support them! Every gesture counts during these difficult times. There's also a great article with seven ways to support the black lives matter movement right now in case any of you are interested.
https://lithub.com/you-can-order-today-from-these-black-owned-independent-bookstores/
https://www.timeout.com/things-to-do/how-to-support-black-lives-matter
I would like to switch things up to my Medieval-a-Thon/May reading wrap up. This is a month long reading challenge ran by Holly Hearts Books on YouTube! I will post my TBR post for this readathon so you can see the original video and all of the prompts. I did okay as far as the readathon went. While I did finish a few things and felt good as to what I accomplished, my weird reading mood is still showing its ugly head and I hope it stops. But here's what I read in May!
Total Books Read: 6
Audio Books: 2
Short Stories: 1
Library Books: 1
ARCs: 3
DNFs: 2
Read from April 18th-May 9th
Physical ARC via the publisher
4 stars
I was so excited when this book showed up on my doorstep right before everything with the pandemic hit. Then, once I opened the book, I had a feeling that this was going to be a good book with its great hook of a first chapter. This book is really refreshing, with the views on technology, a new dialect and a primitive world that Andra finds herself in. While some of the middle was a bit slow and I didn't believe the budding romance between Zhade and Andra, this is a must read for readers who love YA sci-fi. This twisty book was really fun and leaves off on a great note for the next book. It comes out at the end of this month, so keep your eyes peeled if this sounds up your alley! (Review in included in the "Bunch of Mini Reviews," linked further down)
This satisfied the challenge of "favorite color on the spine" since the spine is orange and purple (I love purple)
Listened from May 5th-11th
Audible audio book, pre-ordered
5 stars
YOU TWO AUTHORS ARE GROUNDED!! EXCUSE ME?! *deep breath* I loved this book so much and while it surpassed any expectations that I had, this book broke me. I think I might still be in a bookish hangover after this book. We continue to follow Tyler and his squad 312 as they try to find out more about Aurora's powers and not die. SO many shenanigans happened but this was a perfect sequel with more character development, humor, all the emotions and actions! Don't sleep on this book until the last book is out, the whole ride is worth it…even though it hurts lol.
This satisfied the shield challenge: "a book you have HIGH expectations for"
Read from April 30th-May
ARC via Edelweiss
2 stars
This has a great premise, a historical fiction being centered around the famous Hope Diamond and a girl whose the king's crown jeweler. I love historical fiction and this plot with a famous jewel and a plot to make the jewel sounded interesting. But…this fell really flat for me. The main character, while she thinks she means well to help her father, does SO many stupid things like trusting shady nobles, reckless behavior and of course putting her family and associates in danger without thinking over her plans. I kept reading, since the jewel making aspects were cool and I did want to see how the book ends. This book felt like it was published 10+ years ago instead of 2020 when it comes to the abhorrently cheesy "romance" melodramatic dialogue and surface level characters. I'm glad that I didn't give up on it, but I would say to skip this one…
This satisfied the bow and arrow challenge: "Read a romance"
Read from May 13th-19th
Library eBook
4.5 stars
This was awesome and the best dragon is now DOG! This is the author's new series after her Kingdom on Fire trilogy, which I really loved the first book. This new book follows 5 characters as they are chosen for the Emperor's Trial. One of them will become Emperor/Empress and this was action packed, so well plotted and has great dragons! The author did a great job at showing layers to these characters and I personally loved that these characters have to fight, struggle and sometimes lose. Nothing is as it seems and I like that the author pulled no punches. I just took half a star off since the found family vibe in our cast wasn't quite there for me. But if you love dragon books, pick this one up! I need book two now. (Review is linked in the "Bunch of Mini Reviews, which is linked in this post)
This satisfied the outfit challenge: "Dragon on the cover"
"Curses" short story, listened on May 30th
Audible audio book
I read this short story from the Brief Cases anthology, since I was really short on time in May. I wanted the cat companion, but knew I couldn't complete a novel in a day. So this short story takes place in the Dresden Files series and is between the books Small Favor and Turncoat. It centers around Harry being assigned to find out more about a billy goat curse on Wrigley Field in Chicago. This was a funny story with great wit and it was nice to get a short story from this series. While I didn't read the entire anthology, I'm glad I found a short story to help out. *This isn't listed as completed on my Goodreads, since this short story isn't on there by itself, but since I completed the short story, I'm having it count*
Satisfied the cat companion challenge: "A book with a title that begins with a C"
Read from May 26th-31st
ARC via NetGalley
2 stars
Man…this was another book that bummed me out. The cover is stunning and the synopsis of a girl realizing that she's the first soul guide in living memory sounds awesome. I will say that the world building is good and I loved seeing all of the different Shaman powers and the three Crafts that a Shaman in that branch can use. Also, the villain is pretty creepy! Besides that, this was a book that was way too similar to the popular YA book Truthwtich with its female friendship, big fantasy world and main character having a super rare power. I just felt like Sirscha was an obnoxious character who made some really stupid decisions instead of doing what she could to know the truth. I did post my review recently and I word my complaints better there, but if this does sound good to you, I would try it and see if it's for you. But it wasn't for me.
Mini ARC Review: Forest of Souls #1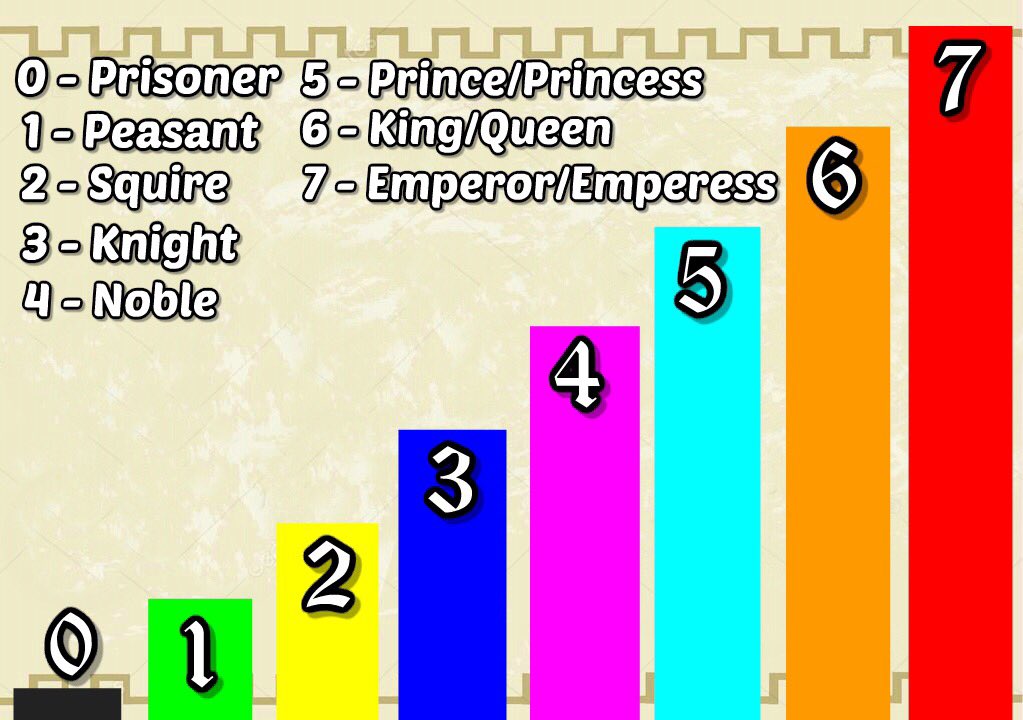 I reached QUEEN status! A big shout out to Holly for making a great readathon! The challenges are so fun and I like that it's a whole month long. I hope this continues next year 🙂
DNFs
Sadly both of these books didn't work out for me. I was hoping both of these would help complete challenges for the readathon, but I put both of these down. Half Life is a sci-fi light contemporary book that just had an insufferable main character. I didn't understand her reasons for why she was the way she was if that makes sense. She was really rude, self centered and I could never get into the story about the cloning. Then, with Hunted by the Sky, this honestly read like a rough draft of a middle grade book, not a YA book. This felt like it was watered down with the world building, tonal shifts that felt jarring and pacing that didn't really work for me. But this is own voices book for the Indian rep so if that sounds up your alley, do give it a try when it comes out this month!
Started, Didn't Finish in May
I was hoping the 15th installment in the Dresden Files would help me achieve the AXE challenge: Read a heavy book, but that didn't happen. This most recent Dresden installment did take a while to get going, so I wasn't completely motivated to keep listening. But I did finish it on the 2nd of this month, so it is done. I haven't done reviews on this series, since it's huge, but I hope to do reviews for the books in the future. But I'll talk about this more in my June wrap up!
June 2020 TBR
I am starting some major reading shifts this month in June. Luckily, my library's Overdrive app had both American Street and Opposite of Always available on audio book. I've wanted to read these books since they came out, but I'm making reading more diversely, especially more Black authors, a bigger priority. It also works out that I have my review copy of Scarlet Odyssey, an African fantasy book as well to get to. I also have Girl, Serpent, Thorn, Mexican Gothic and Maya and the Rising Dark to also accomplish. I'm still working through my ARC pile, so these will be read this month. I also have the audio book for The Silence of Bones, an own voices Korean historical murder mystery book (spoiler for my June book haul). Then, there's Set Fire to the Gods, which is an elemental gladiator fantasy that sounds great! I think this TBR is more well rounded than other TBRs that I've had. Anything extra I manage to get to will be shown in my wrap up. But I'm happy to start reading more diversely this year and making that a priority. I do have a beginning TBR for both fiction and non-fiction books by Black authors coming this next week, so stay tuned for that!
What did you read in May? Have you read any of these? What are your June reading plans? Do you have any YA books by Black authors you'd like to recommend? Let me know in the comments!