It's time for yet another book haul! I always feel blown away that the time for the monthly book hauls to show up again. But it's one of my favorite posts to do and I know many of you love them as well 🙂 This month was truly another epic haul with some of the things I'm gonna talk about here. I got another pile of awesomeness!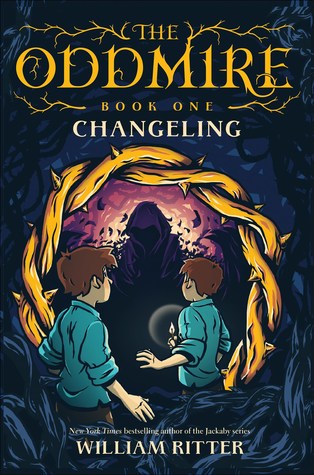 The Waning Age by S.E. Grove (library book): I found out about this book when browsing the upcoming audio books on Audible. The title caught my eye and I added it to my TBR. Then I saw it on the "New" shelf at my library so I grabbed it. It's about an alternate version of our world where when we enter our teenage years, our emotions "wane" and we don't feel them anymore. But our protagonist still cares for her younger brother and goes to save him after he's kidnapped. While the reviews have been mixed on Goodreads, I'm still very interested in this plot.
Lovely War (international edition): I did a blog tour with Penguin Teen to celebrate this wonderful book that's now out in the world. I got a paperback "international edition" which I believe is a finished copy. I'm still over the moon to get the chance to have worked with the publisher for the blog tour and you find my review right here if you want to read it.
We Rule the Night by Claire Eliza Bartlett and Leviathan #1 by Scott Westerfeld (trades): I'm pairing these together because I have an amazing bookstagram friend who wanted to pass We Rule the Night onto me since she was done and that I really wanted to read it. She also surprised me with a copy of Leviathan which is a WWI steampunk series. I'm so grateful to her and you should totally follower on Instagram if you don't already. Her handle is amanda.the.bookish 🙂
Call It What You Want by Brigid Kemmerer (ARC): *EPIC DANCING* Holy cow I got this book in the mail and I was wonderfully surprised. I had sent an ARC request for this book and it showed up on my doorstep, so thank you to Bloomsbury for sending this to me. This follows two characters going through a lot of tough stuff and they come together and I believe there's a romance involved. I've heard that her contemporaries are awesome and this comes out in June so I'll be reading this in a couple months.
Sorcery of Thorns by Margaret Rogerson (Digital ARC): GUYS EDELWEISS CAME THROUGH FOR ME AND GAVE ME ACCESS TO ONE OF MY MOST ANTICIPATED BOOKS OF THE WHOLE YEAR! My reaction to this email was pretty much like this: aalkhoweaneoinealkdf YES! I squealed like a little girl and I couldn't be happier. I'm also buddy reading this with the wonderful Destiny this month, so stay tuned for our reviews and thoughts 😀
The Glass Sentence (MapMakers #1) (library audio book): I got this from my library's Overdrive since I needed a different story to hopefully get my audio slump dealt with. This is a historical fantasy where the "Great Disruption" happens in 1799 and all the continents get flung into different time periods. That's the gist and it follows a girl whose uncle is kidnapped and who knows about a map that could explain how this "Disruption" happened. I'm more than halfway through and so far it's good 🙂
Last of Her Name by Jessica Khoury (library e-book): I requested this book on Overdrive for my library and I'm so glad that I can read it from my library. This is a sci-fi retelling of Anastasia's story. While the premise does sound similar to Heart of Iron which has the same basic premise, I'm still very optimistic about this book since I loved Khoury's previous novel The Forbidden Wish.
Echo North by Joanna Ruth Meyer (library book): I heard fantastic things about this book from a few bloggers so I put it on hold and it came in! This is another YA retelling of the fairy tale East of the Sun, West of the Moon and it's about a girl who lives in a house that has to be sown back together and a white wolf that will protect her father. I have hopes that this will be another retelling that's up my alley.
The Oddmire: Changeling #1 by William Ritter (digital ARC): I got this ARC from Edelweiss and I'm so freaking happy! I truly enjoyed the Jackaby series by him and I'm excited to see how his middle grade debut and next series will be like 🙂 All I know is that this book is about two brothers, with one of them being a changeling creature.
Within These Lines (physical ARC): I got this physical ARC for the FFBC blog tour of this book and my review will be up after the tour. This is a WWII historical fiction about an Italian-American girl and a Japanese boy who are separated and try to keep their dream of being together alive after his family gets sent to an interment camp.
Spectacle #1 by Jodie Lynn Zdrok (library book and finished copy): I originally got this from the library and loved it so much that I bought my own copy just this past week. This has gotten a bit of hype with some bloggers loving it and it so deserves it! It's set in Paris (1887) and is about Nathalie, who writes the daily morgue column and becomes entangled in trying to find the identity of a killer and secrets of her own.
The Waking Forest by Alyssa Wees (trade and digital ARC): I originally traded for a physical ARC of this book through Twitter but then got approved for an E-ARC from NetGalley. This is one I'm reading and very curious about. I know it's about a girl who keeps seeing a forest that disappears when she tries to enter it and the witch that lives in that forest. I've heard mixed things, but we shall see what I think 🙂
What did you get this month? Did you get any of these? Have you read any of them? Let me know in the comments!